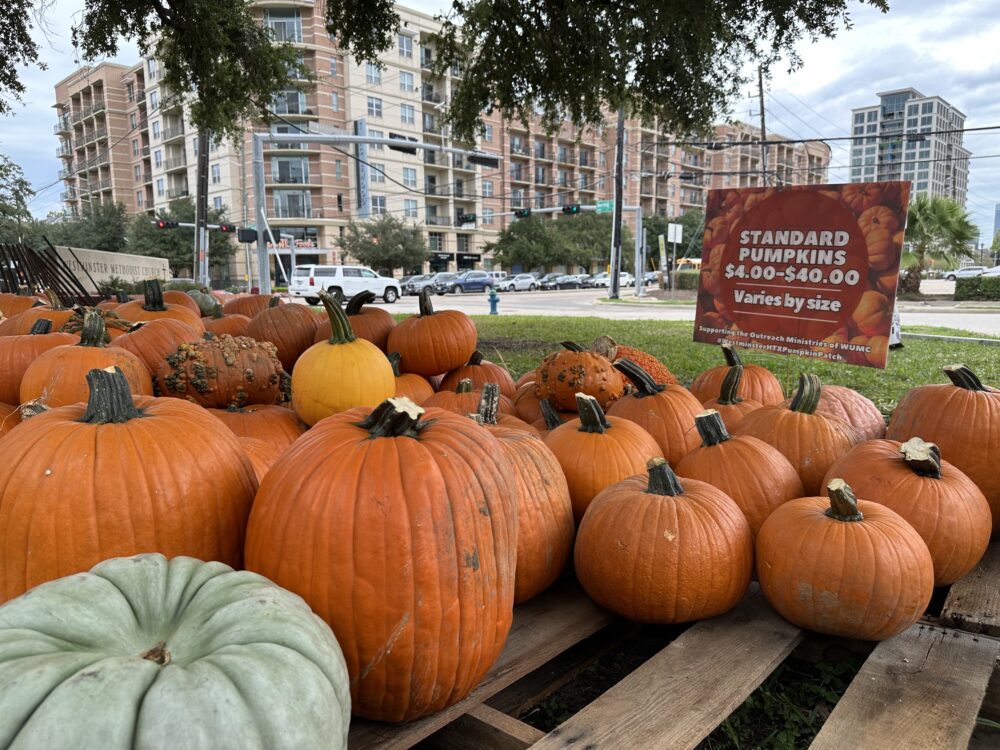 Don't let the temperature outside fool you. We are, indeed, less than a week away from Halloween. So this seems like an excellent time to visit...a pumpkin patch.
Houston Matters producer Celeste Schurman recently dropped by the Westminster United Methodist Church Pumpkin Patch in the Galleria area, where the first of some four thousand pumpkins were being delivered and unloaded by volunteers.
Among them: Corey Flores, young volunteers Wyatt Schissler and Jacob Williams, as well as United Methodist Pastor Meredith Mills. And — the first voice we'll hear — Don Grubb, who ran the Westminster pumpkin patch for more than a decade.