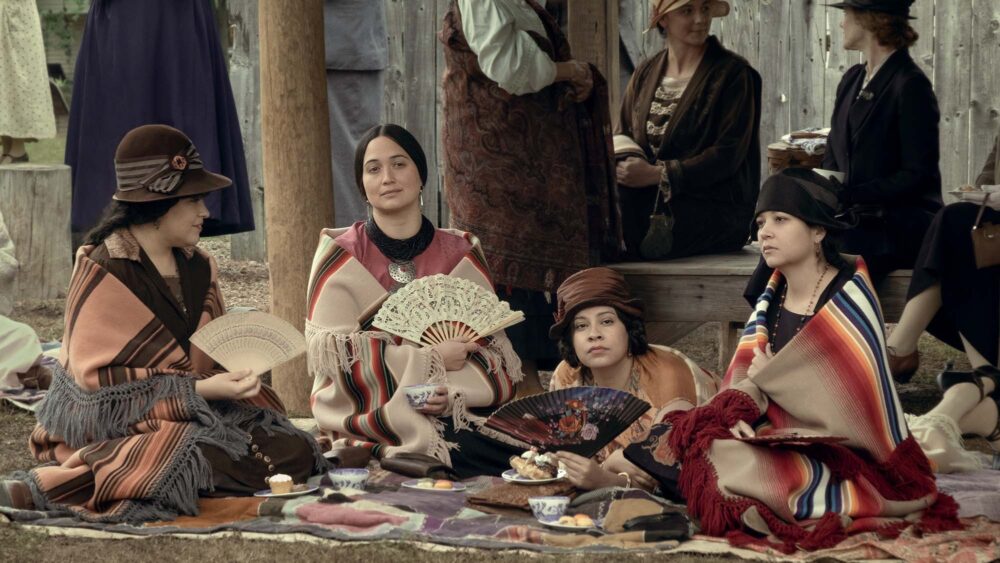 Martin Scorsese tackles a particularly dark moment in U.S. history in his newest film Killers of the Flower Moon.
Based on the nonfiction book by David Grann, the film follows a murderous conspiracy against the Osage people in 1920s Oklahoma and the subsequent investigation by the early iteration of the FBI. At the center of this is the relationship between conspirator Ernest Burkhart (Leonardo DiCaprio) and his Osage wife Mollie Burkhart (Lily Gladstone).
The history of the U.S. is full of conflicts between white settlers and the Native peoples who originally inhabited the land, with centuries of violence and oppression that predates the Osage Indian murders.
In this month's edition of The Bigger Picture, where Houston Matters explores social and cultural topics in film, we learn about another Native American group, the Lipan Apache people of Texas, and how they look back on their own history.
In the audio above, Joshua Zinn talks with Charles Dove, Director of Rice Cinema and the Film Program at Rice University, and Lucille Contreras, member of the Lipan Apache Band of Texas and founder of the Texas Tribal Buffalo Project.