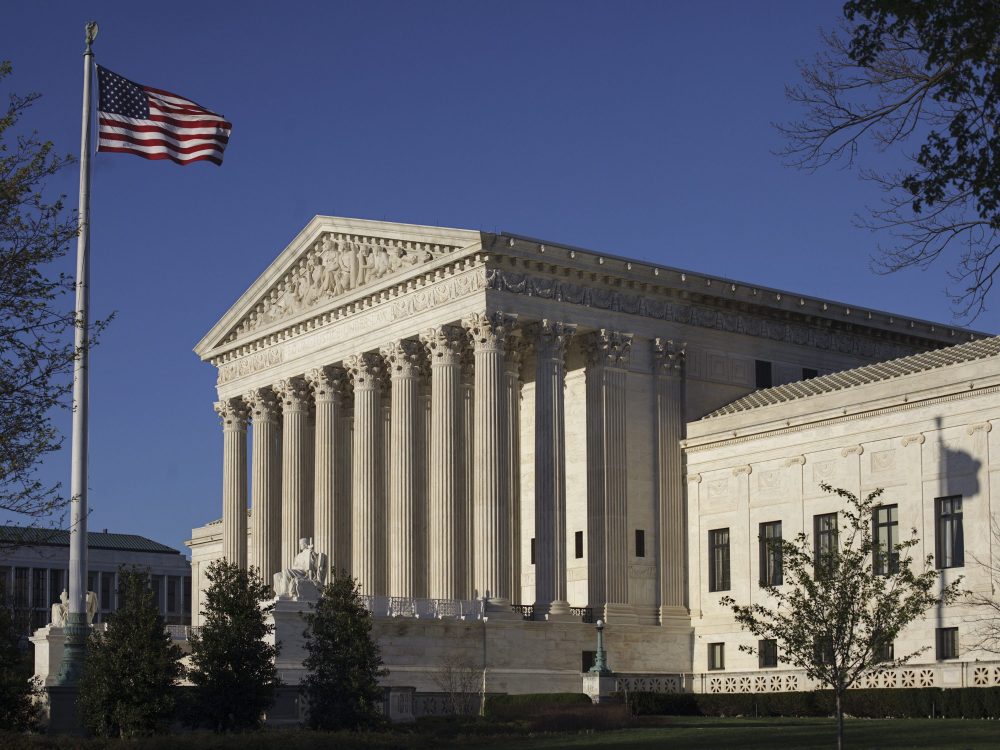 A manhunt continued this morning in and around Lewiston, Maine, following mass shootings there last night. As of Thursday morning, AP reported at least 16 dead, and dozens of others injured. It's the 36th mass killing this year in the United States, according to a Northeastern University/AP/USA Today database. (That's based on the FBI's definition of incidents where four or more people, other than the killer, die within 24 hours).
It also comes as the U.S. Supreme Court prepares, in less than two weeks' time, to hear oral arguments in a Texas case that could determine the fate of laws and procedures designed to limit domestic violence suspects' access to guns.
U.S. v Rahimi challenges whether a law that says someone subject to a domestic violence restraining order can be prohibited from possessing firearms violates the Constitution's Second Amendment. The National Rifle Association and other gun rights organizations say it does.
The case before the Court involves an Arlington man who went on a shooting spree while under a protective order, after allegedly assaulting his ex-girlfriend.
The Houston Area Women's Center, through the law firm Yetter Coleman LLP, has filed a friend of the court brief in the case. Emilee Whitehurst is the center's President and CEO. Connie Pfeiffer is a partner with Yetter Coleman. In the audio above, we talk with Whitehurst and Pfeiffer about both the legal and practical implications of the case before the High Court.