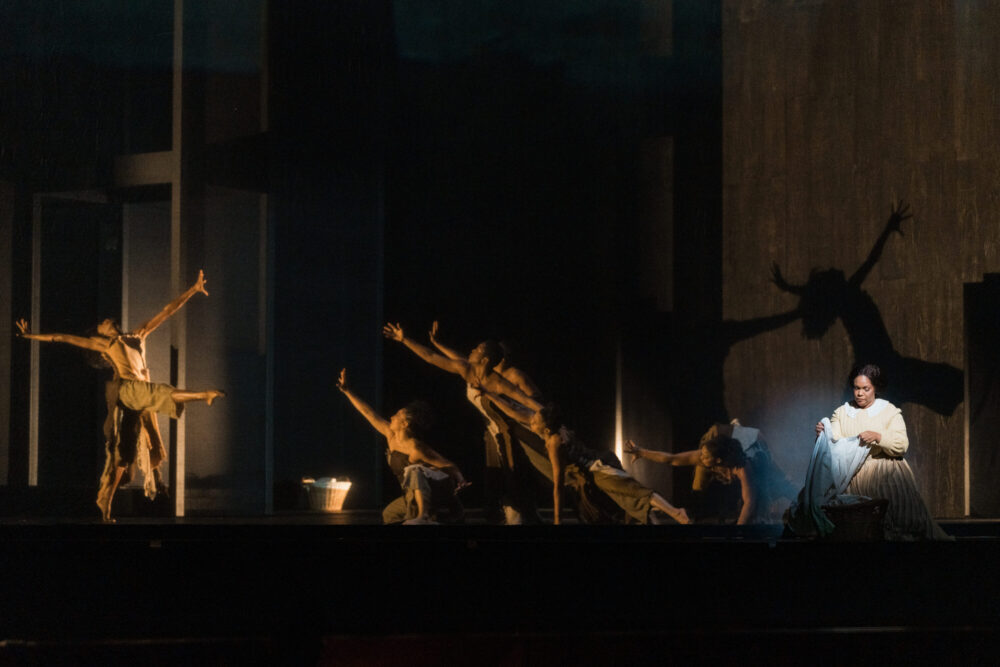 Amid the U.S. Civil War, as men took to the battlefield, two women set out to help the war effort from home… behind enemy lines in the Confederate capital of Richmond, Virginia.
Elizabeth Van Lew was a member of high society in Richmond who vehemently opposed slavery and the secession from the United States, and Mary Jane Bowser was an educated slave in the Van Lew household. Both are the central characters of a new opera called Intelligence, with music by Jake Heggie, libretto by Gene Scheer, and choreography by Jawole Willa Jo Zollar.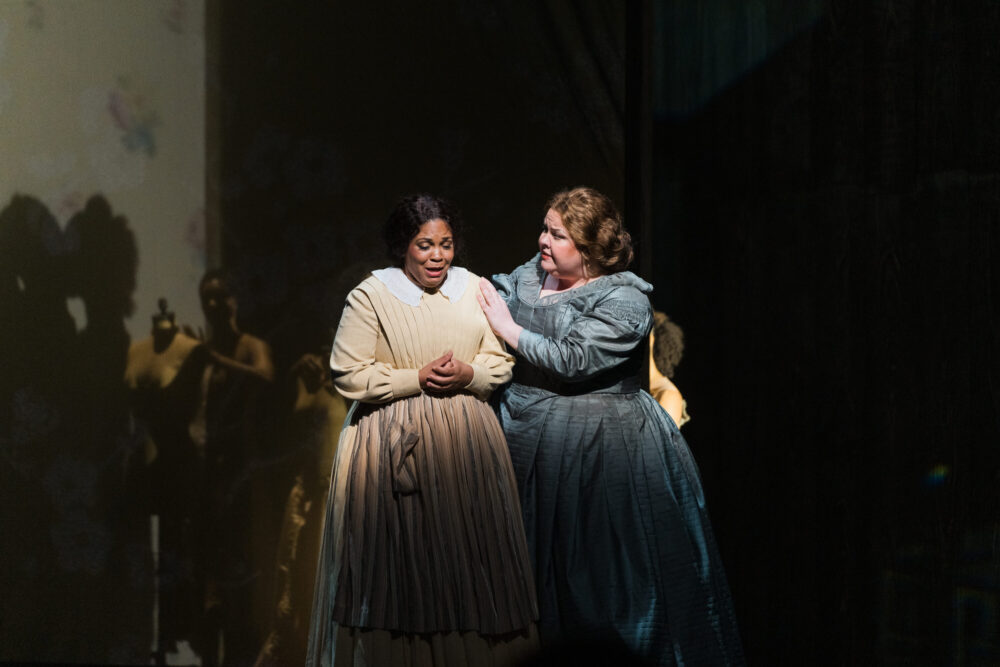 Ahead of the premiere of Intelligence by Houston Grand Opera, Houston Matters producer Joshua Zinn visited a rehearsal of the production to talk with members of the creative team and cast, which you can hear in the audio above.
Intelligence premieres on Friday, Oct. 20 at 7:30 p.m. at the Wortham Theatre Center, with additional showtimes through October and early November.