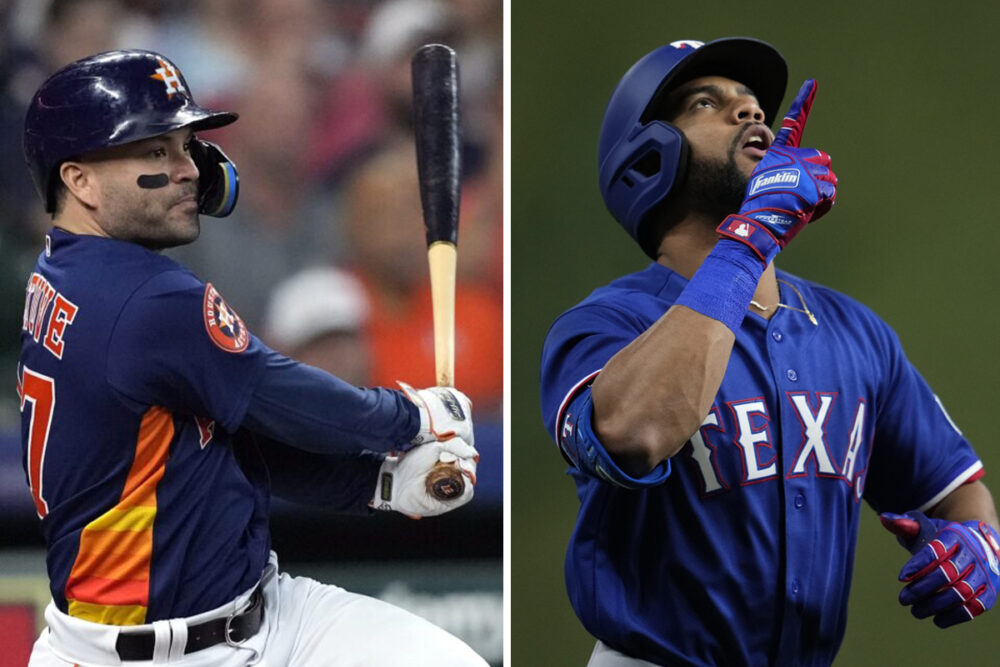 Game 2 of the American League Championship Series gets underway this afternoon at 3:30 at Minute Maid Park. That's where, last night, the Astros fell to the Texas Rangers 2-0 in Game 1.
That these are the two teams remaining in the American League playoffs has been a point of much consternation to some in recent days, including fans of teams in other markets (mostly the East and West coasts, by the way, but a few Braves fans in Atlanta too) who think there's been some sort of injustice because their preferred teams, who had better regular season records, got handily bounced from the playoffs while supposedly "lesser" teams like the Astros and Rangers remain.
Sounds like sour grapes. Is it?
All season long we heard how the American League East was the juggernaut, where the Orioles and Rays combined for 200 regular season wins and the third place Blue Jays qualified for the playoffs with 89 wins. And, we were told, the AL West was a weak division that no one seemed to want to win.
So how come the AL East playoff teams went a combined 0-7 in the postseason, and the Astros and Rangers pretty much rolled to the ALCS?
In the audio above, we discuss with Jeff Balke, co-host of the Bleav in Astros podcast and a writer for Houston Press. We also recap Game 1 and look ahead to Game 2.