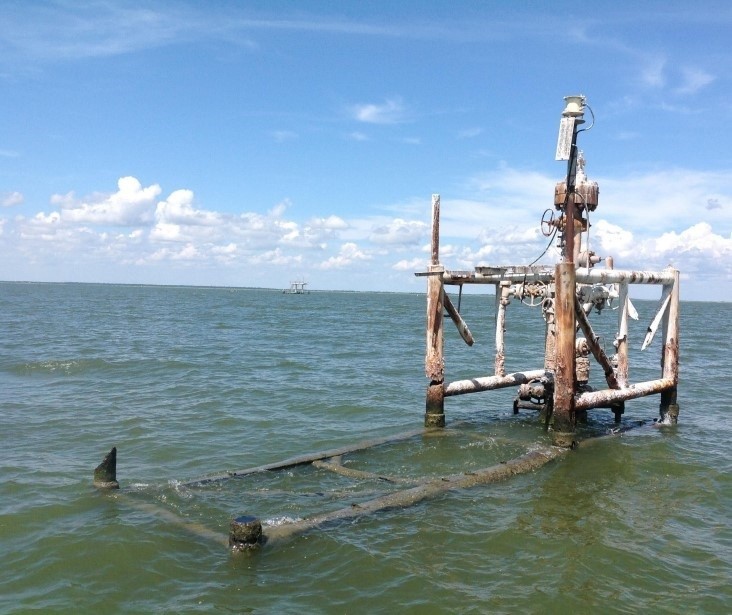 Over the years, Houston Matters has discussed the need to decommission orphaned oil and gas wells across Texas. These are former drilling sites operated by companies that became financially insolvent and entered bankruptcy. They abandon the sites, and it falls on the state – and therefore, ultimately us as taxpayers – to pay for and properly decommission them. That happens...slowly.
As Russell Gold reported recently for Texas Monthly, there are a number of such offshore wells in Trinity Bay southeast of Houston.
In the audio above, he tells producer Troy Schulze that, while state agencies negotiate who is paying to do what, some of the wells there are leaking dangerous chemicals.