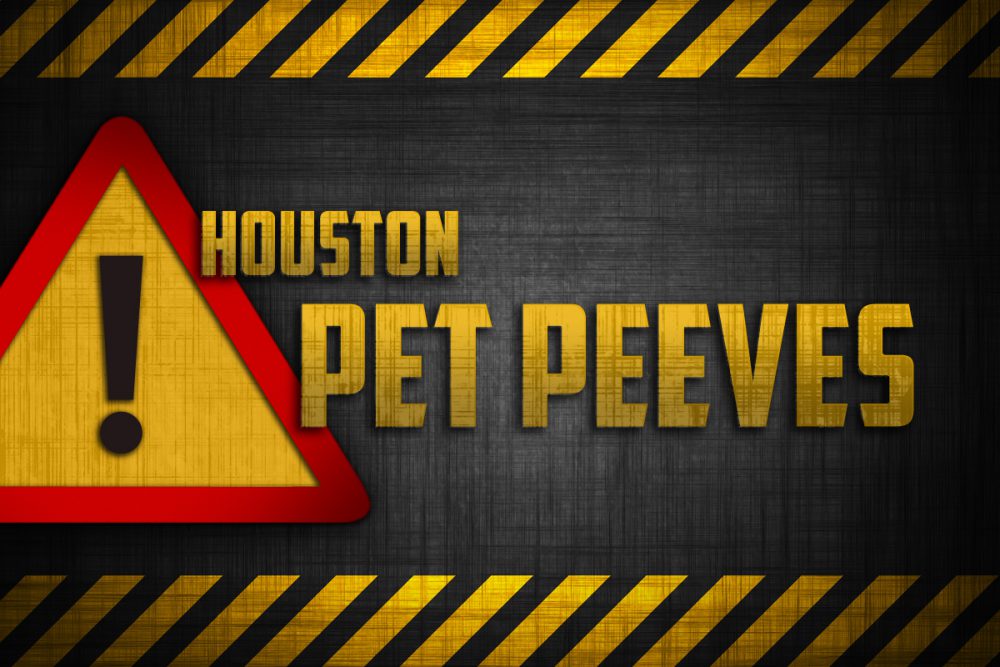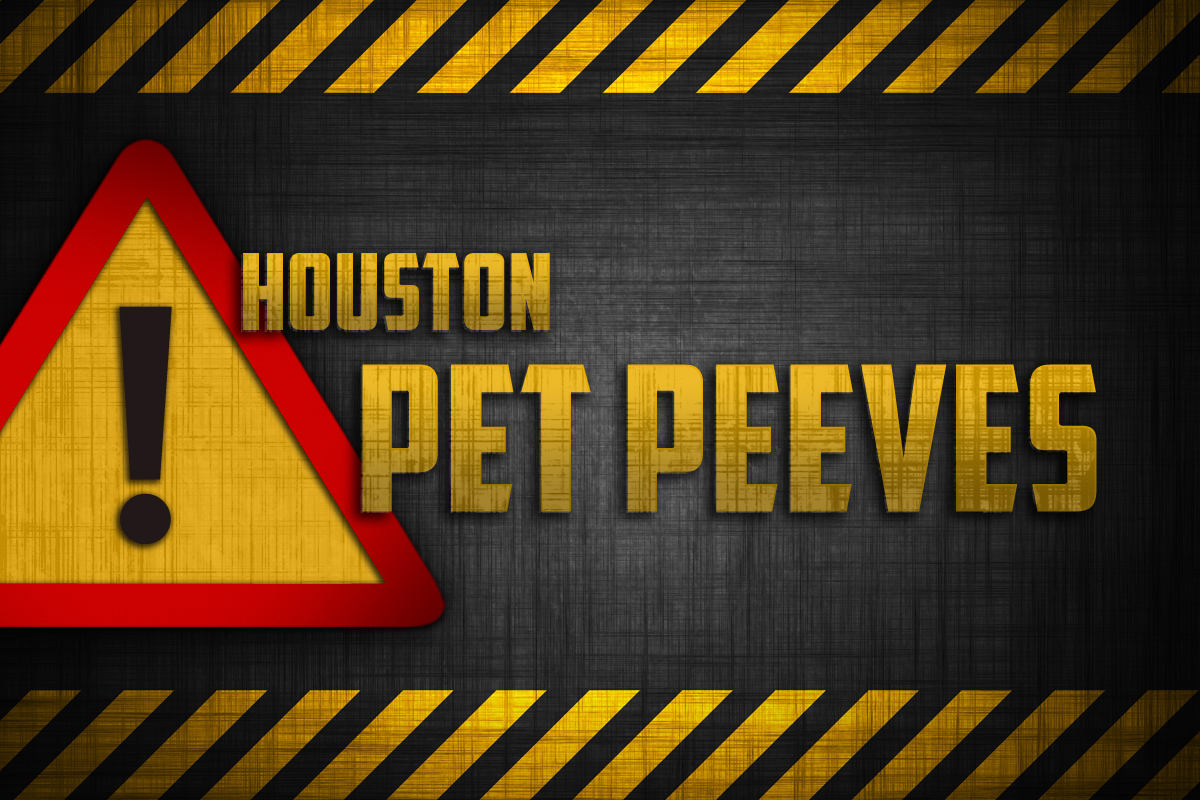 On the first Monday of each month, we set aside a little time for those smaller annoyances — the minor frustrations that make our lives in the Bayou City just a little less than they could be. Why take this time? Because you can't tackle the major challenges of life if you let the minor ones bring you down.
Our solution is called Houstonian Pet Peeves, and it's your chance to vent. (To take part in future such community "moan sessions," just e-mail your peeves to us at talk@houstonmatters.org).
On this month's edition, as the audio above will demonstrate, while we field many of the traditional gripes about traffic, including driving behavior, sharing the road, and parking, we also focus a bit on technology designed to improve our lives that maybe takes things a bit too far.
Examples include: two-factor authentication that provides necessary security but often creates barriers to getting the smallest tasks accomplished; smart appliances that allow all sorts of remote features but don't actually do the thing they're supposed to do very well; new smartphones that continue to upgrade cameras but haven't much improved phone call quality; and safety features and other items on car dashboards that are so elaborate they're difficult to find when you need them.
But mostly, listeners complained again about lousy drivers. Enjoy!