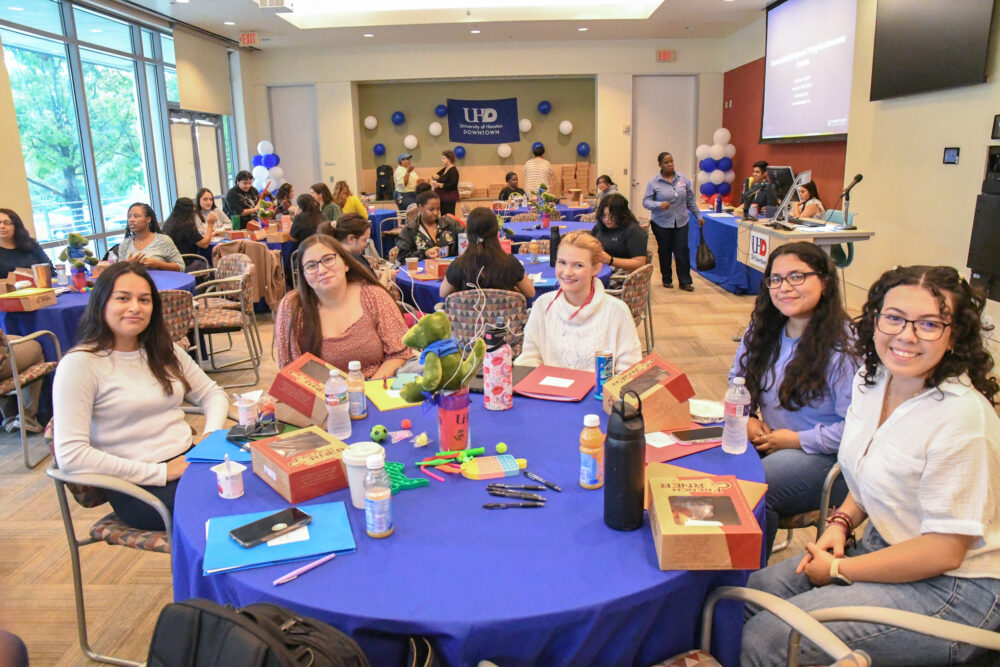 Some 3.5 years have passed since COVID-19 first arrived in force here in the Houston area. While we were all affected by the pandemic and the response to it, some were much more directly impacted than others, including children.
Earlier this month, the University of Houston-Downtown hosted training for their social work students in collaboration with the Hackett Center for Mental Health. The training focused on grief and trauma specifically related to children affected by the pandemic.
In the audio above, Houston Matters producer Joshua Zinn meets up with UH-D Social Work Program Director Dr. Dawn McCarty and students Veronica Hernandez and Leticia Barrios to talk about what they learned and what interested the students in the field in the first place.