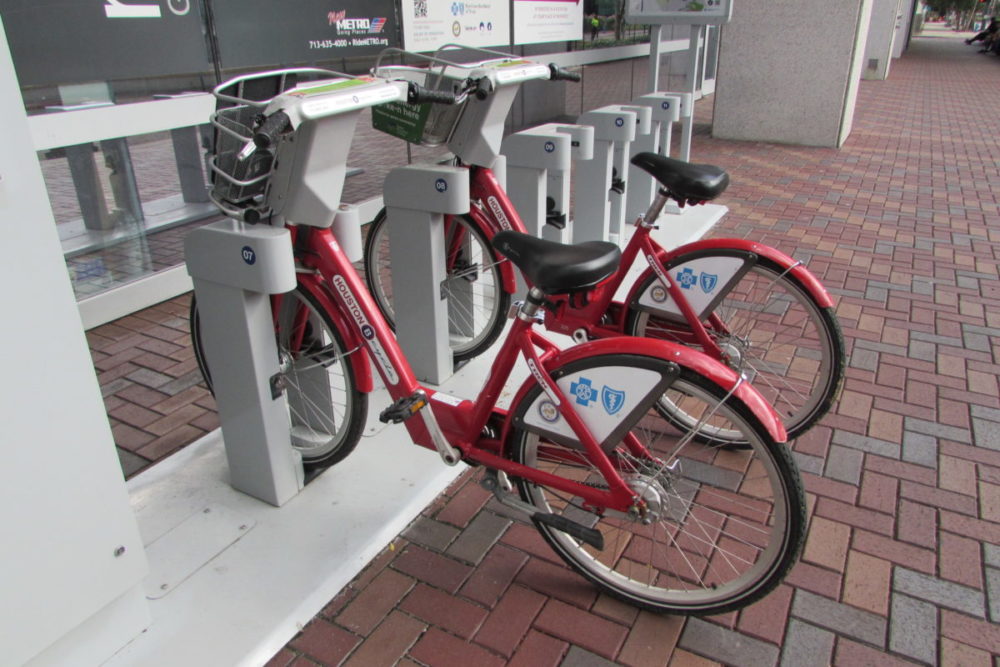 Houston BCycle may last a little longer, after all.
Houston Bike Share, the nonprofit that runs the Houston's bike share program, has announced plans to shut down the program due to lack of funding. But Mayor Sylvester Turner says he will seek $500,000 to help keep the program afloat temporarily.
Meanwhile, METRO, which previously expressed interest in taking over BCycle, is now exploring its own bike share program. In fact, METRO's Public Safety, Customer Service and Operations Committee is scheduled to seek board authorization to pursue just that at a meeting Thursday afternoon.
Why is there suddenly so much energy surrounding keeping a program going that doesn't appear to be financially viable? Well, BCycle, which started in 2012, may well be a victim of its own success.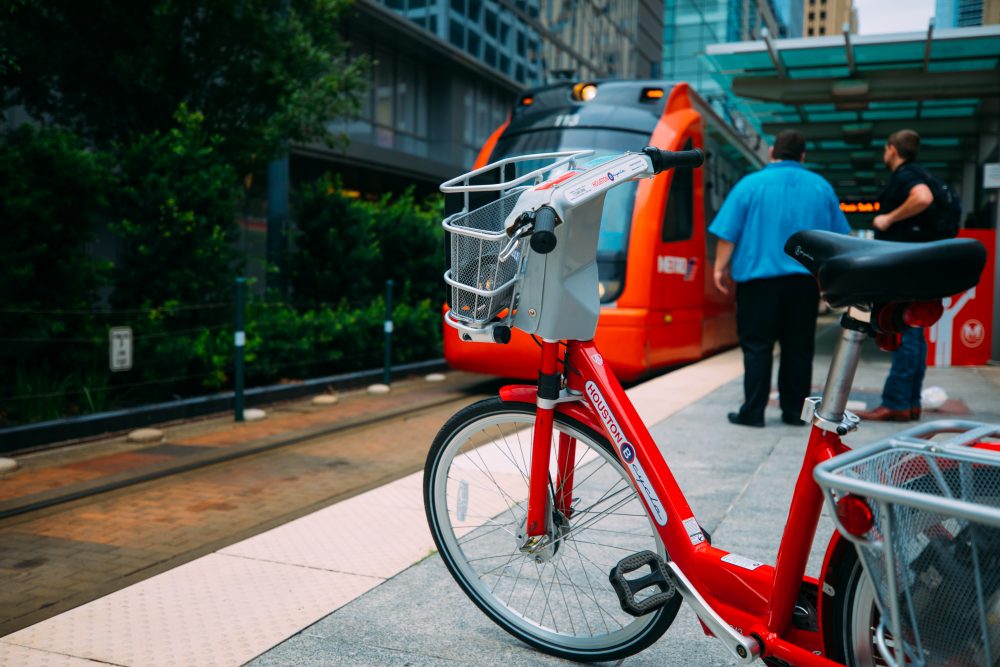 In the audio above, we learn how from Maya Ford, the executive director of BCycle. Then we discuss bike sharing and other cycling challenges and opportunities with Joe Cutrufo, executive director of the cycling advocacy group BikeHouston.
BikeHouston is one of the organizers of a mayoral candidate forum on Saturday, Sept. 23, from 10 a.m. to noon focused on transportation and moderated by Houston Public Media news anchor and transportation reporter Gail Delaughter. Cutrufo also weighed in on what he hopes the next mayor will do to promote cycling access and safety in the city.