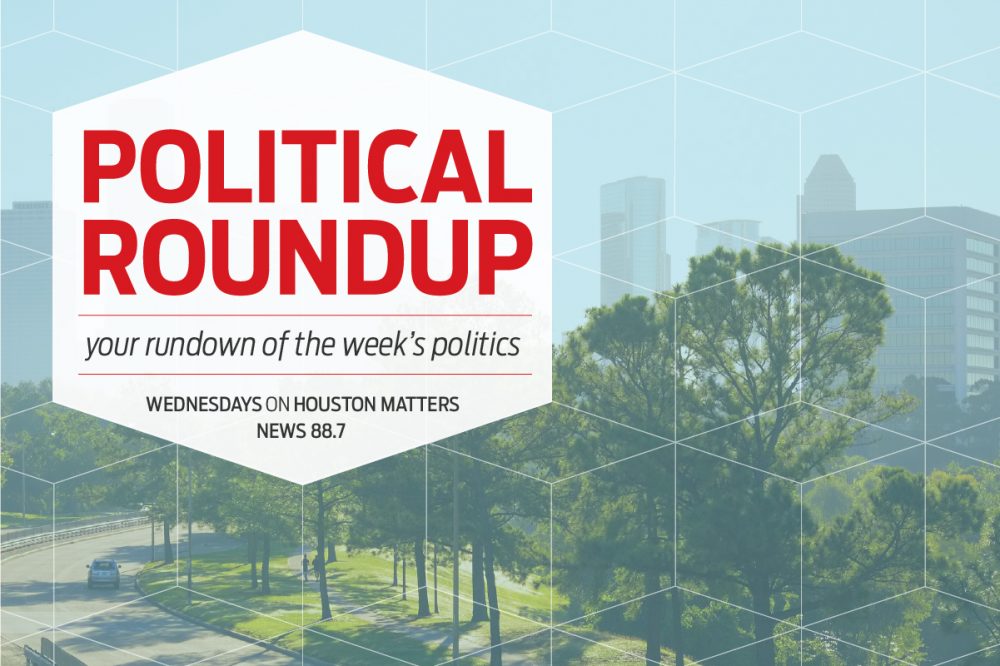 Every Wednesday, we devote time to developments in local, state, and national politics in our weekly political roundup. This week, there's a lot of education-related politics to discuss.
In the audio above, we do with the help of Beth Simas and Jeronimo Cortina of the University of Houston.
Among the topics: Gov. Greg Abbott says he will call a special session next month to pass private school vouchers. The Houston Chronicle's Edward McKinley reported Tuesday that Abbott is threatening lawmakers who oppose such legislation with primary challenges from candidates who will.
Also: Politics are, of course, a piece of of just about everything happening at Houston ISD these days under its state-appointed board and superintendent. The district apparently in recent days mistakenly told some of its principals to slash their budgets based on school attendance last year, something Superintendent Mike Miles had previously said would not be a factor in budgeting. District leaders backtracked on that directive on Tuesday and said no such cuts need to be made right now.
As our Dominic Anthony Walsh reported, this follows a district administrator late last week telling teachers at two schools they had to affirm their commitment to the district's new reform program by the end of the weekend or be reassigned. Houston Public Media confirmed that two teachers who asked questions about that directive at a meeting Friday were told they'd be fired for insubordination. That all led to protests. We ask Jeronimo and Beth if we're simply going to see more and more of this, week after week, month after month, and possibly year after year.
Plus: Our Rebecca Noel reported this week on the growing fight at Katy ISD surrounding LGBTQ book bans and policies. Three new members joined Katy ISD's board back in May, and, as we discussed here on Houston Matters Monday, we learned the district, in addition to sending all new books to a warehouse over the summer pending review (those books were reportedly returned to schools, though there's some question as to whether or when they'll be available to students), has removed more books from its libraries, including some that have been available to students for decades, including a Judy Blume book, and one from Dr. Seuss.
LGBTQ students in the district say the board's actions have left them feeling marginalized, and that they're experiencing slurs from other students. As part of the community response to all this, an inaugural Katy Pride event has been planned. We discuss whether to expect more and more focus in political fights drilled down to the school board level.