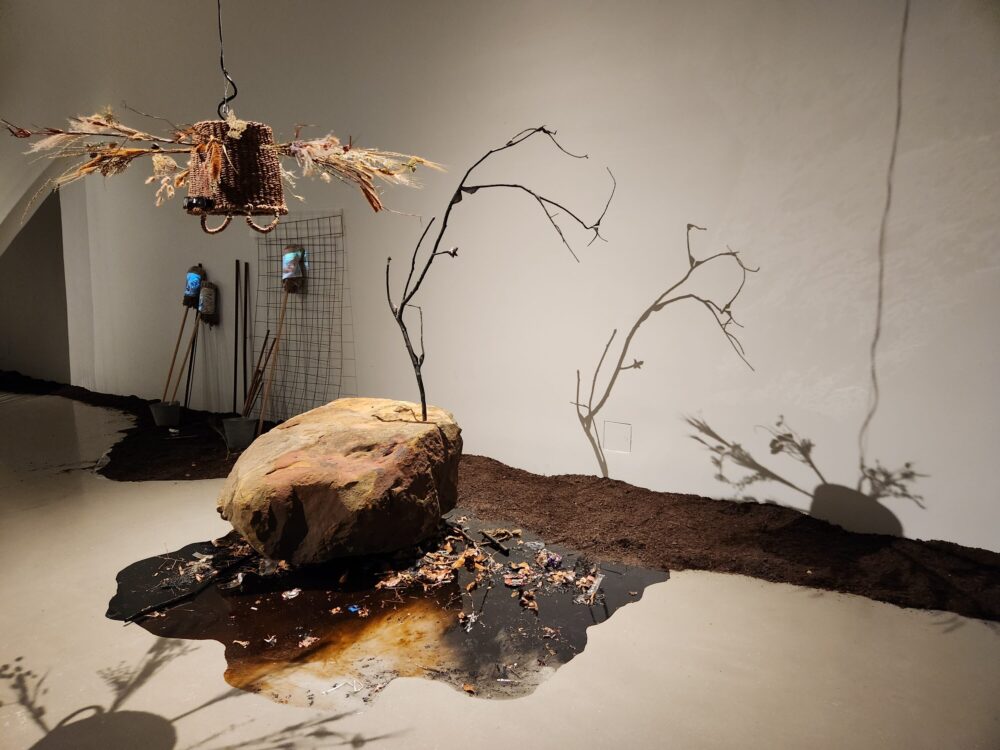 Oil and industry are intrinsic to Houston's past, present, and likely future, and Brussels-based artist Laure Prouvost sees these as important elements when considering our relationship with the world around us.
In her solo exhibition, Above Front Tears Nest in South, Prouvost presents an imaginative journey that invites the viewer to immerse themselves in a world of birds, oil, and even trash floating above their heads as they explore the Moody Center for the Arts at Rice University.
In the audio above, Houston Matters producer Joshua Zinn walks with Prouvost through the exhibition space, learning about her inspiration for the works on display and what they could mean for Houston.