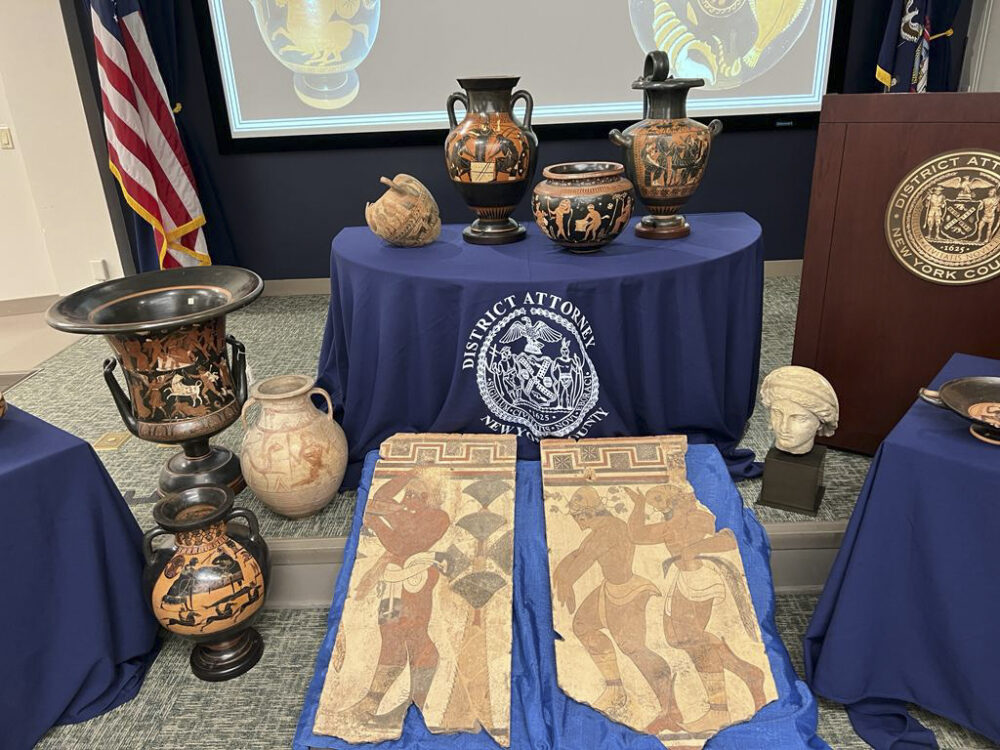 When we last spoke with Robert Edsel, founder and chairman of the Monuments Men and Women Foundation, it was about a complicated and decades-long challenge over the ownership of a painting in the collection of The Museum of Fine Arts, Houston.
This occurred last year in 2022, which is also when The Menil Collection said it was offered, but rejected, a number of stolen Italian artifacts believed to be worth millions, which have since been returned to Italy.
These types of incidents are not unique to Houston — or any particular art museum or collection for that matter. Unfortunately, these kinds of situations are all too common for many of these institutions.
Due to the prevalence of this kind of issue, many art museums and collections have to be incredibly vigilant when someone comes along offering art that they believe might be stolen.
But how is this determined, and how can they accomplish this?
In the audio above, we ask Edsel how the art world makes — or should make — such determinations.