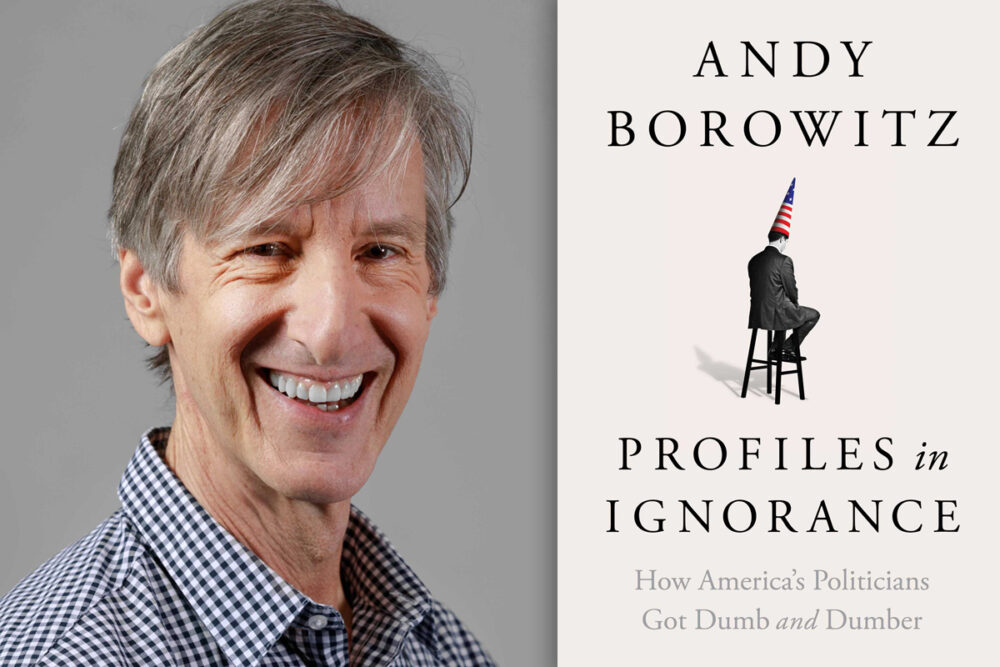 Writer and satirist Andy Borowitz is probably best known for The Borowitz Report, his short, satirical news column that appears in The New Yorker. He's also an author, a former television writer, and the co-creator of the series The Fresh Prince of Bel-Air.
Borowitz's latest book takes on a serious topic, in an if-it-weren't-so-funny-I'd-be-crying sort of way.
It's called Profiles in Ignorance: How America's Politicians Got Dumb and Dumber. It chronicles the way, Borowitz says, over the last 50 years or so, ignorance in our leaders went from being a liability, to something tolerated, to even lauded.
In the audio above, Borowitz, who visits Houston for an event with The Progessive Forum on Sept. 21, tells Houston Matters producer Michael Hagerty we've always had ignorant politicians, but things got much worse in the age of mass media.
"Because mass media really demanded that politicians be performers — zoo animals," Borowitz said. "And their knowledge and their understanding of the problems that actually afflict us and that they're supposed to be fixing was not as important as whether they could emit a good soundbite or look good on camera or have good hair."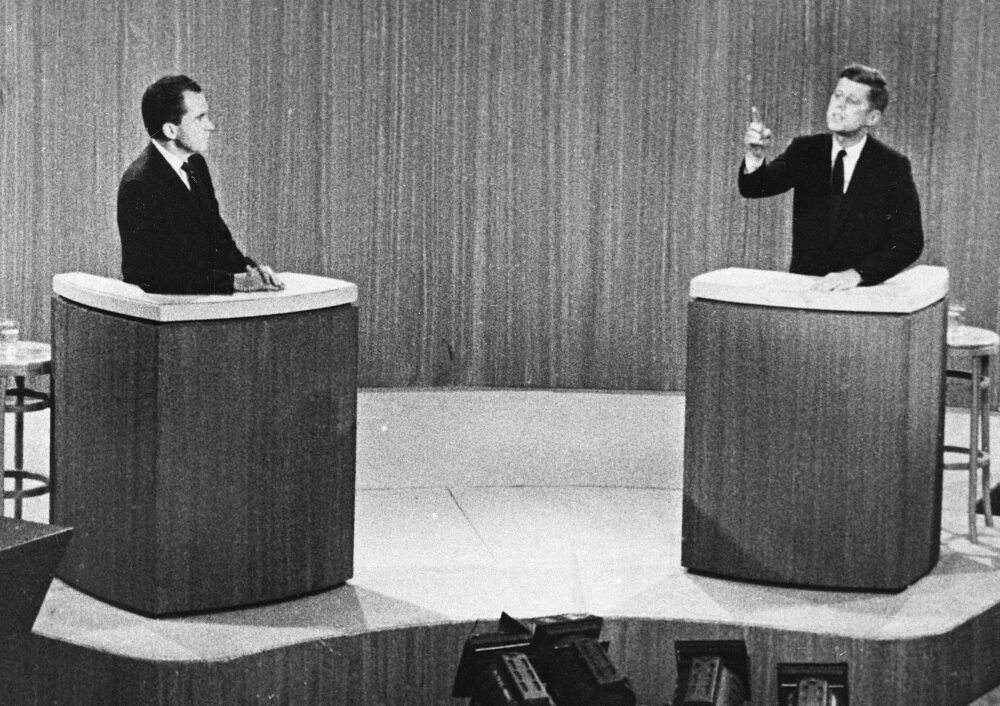 A key catalyst in this change were the 1960 presidential debates between Richard Nixon and John F. Kennedy, the first to be televised. Nixon came across as sweaty and shifty eyed, and Kennedy looked more polished, despite the fact that both men were well informed politicians, Borowitz said.
Political operatives seized on that realization in their hopes to retake the California governor's office by reverse engineering this new element television had suddenly inserted into politics.
"They thought, 'Instead of finding a guy who's really knowledgeable and training him how to be good on TV, we're just going to find a guy who is awesome on TV and then kind of pour enough soundbites into him so he sounds just knowledgeable enough. And that'll put him over the top.'" Borowitz said. "And that guy, of course, was Ronald Reagan."
In the ensuing decades, plenty of politicians, both Republicans and Democrats, have borrowed from the Reagan playbook to succeed in this new, mass media landscape.
"Both Bill Clinton and Barack Obama imitated him pretty dutifully," he said. "They copied his soundbites. This whole message of hope that we associate with Barack Obama, of course, really started with Reagan. Reagan spouted all these platitudes about hope. They didn't mean anything, but they sounded good."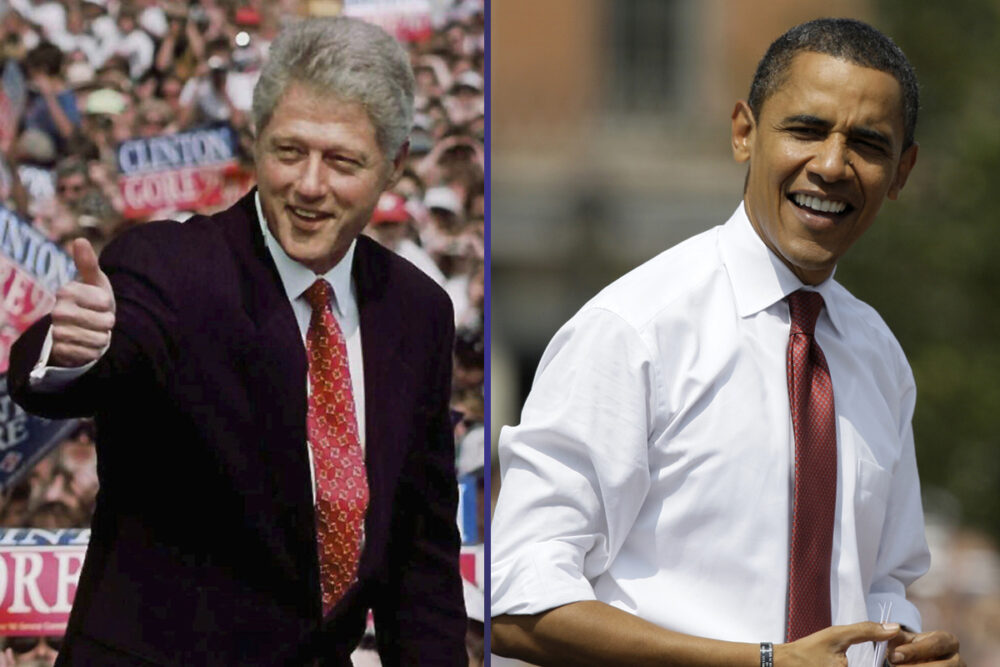 Borowitz lays out how, as a nation, we've moved through three periods — almost like the stages of grief — when it comes to ignorance in our politicians over the past half-century.
First, there was a time — the 1960s and 70s — when being ill-informed as a politician got you ridiculed and could end a person's career.
Then, there was a period of acceptance, ushered in by Reagan's ability to use charm and charisma to triumph over his lack of knowledge and cemented by George W. Bush. The latter's campaign played off his inability to answer some "gotcha" questions in a particular interview about the names of world leaders by saying Bush was running for president — not to be a contestant on Jeopardy!
"It was a very strong anti-intellectual message," Borowitz said. "Because it was basically saying 'You don't want some pointy-headed intellectual guy who knows all these facts and figures.'"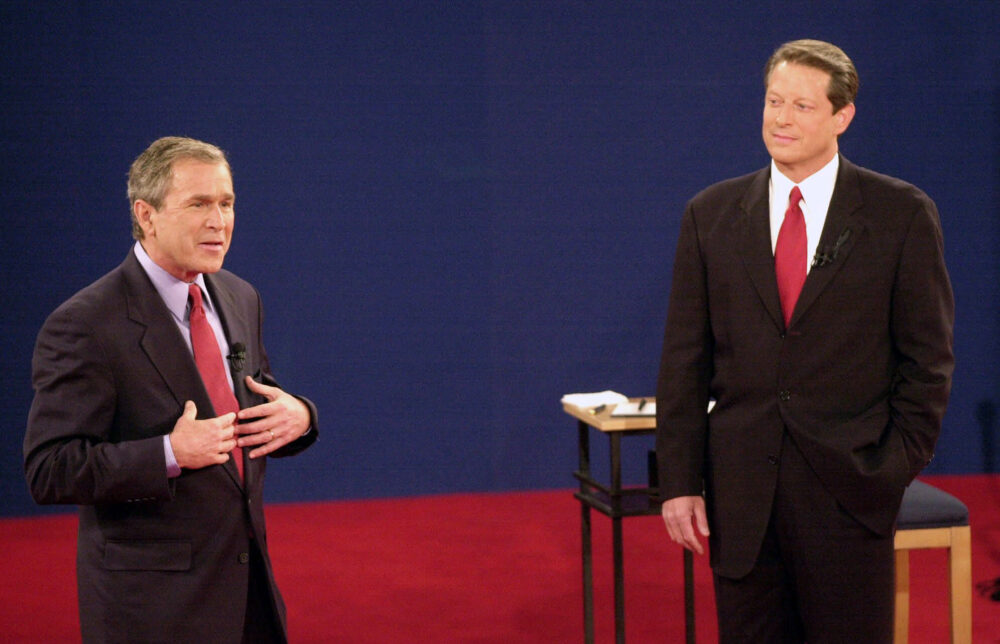 And, finally, that brought us to our current moment where ignorance is celebrated in some leaders.
Borowitz lays a lot of the blame for this transformation at the feet of the media, especially 24-hour cable news networks that give airtime to figures who might lack substance but who are captivating on screen or who do outrageous things.
He suggests the path out of this dilemma is to turn off those networks — watching countless hours of them might give one a false sense of being informed and engaged in politics — and truly getting involved with local causes and activism, such as canvassing, registering voters, and volunteering.
"That's not as appealing to us because all that stuff is really hard," he said. "It requires real effort. It's not passive. But I do think that's the way out."
BONUS: Also in the audio above, Borowitz discusses his role in co-creating The Fresh Prince of Bel-Air, tips his cap to the show's unforgettable theme song, and shares his thoughts on Bel Air, the recent dramatic remake of that series.