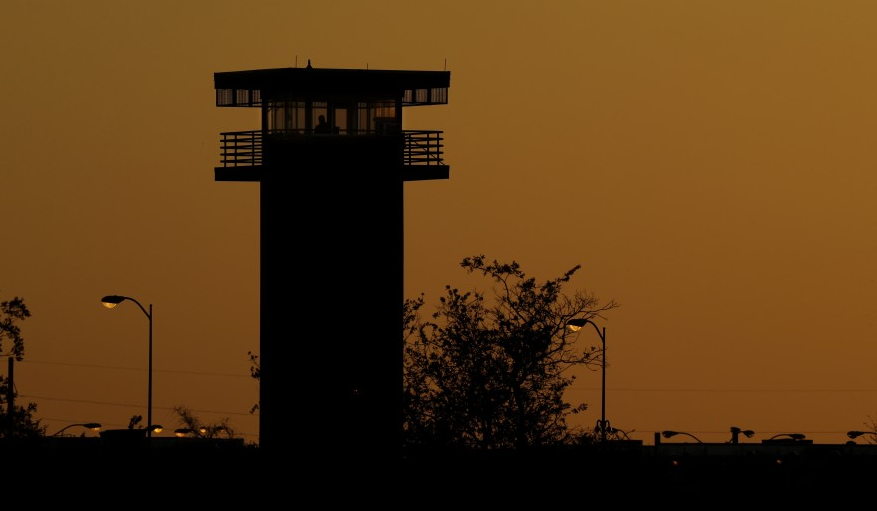 The Texas Department of Criminal Justice announced on Wednesday an immediate lockdown of all Texas prisons, canceling all visits.
The department is conducting comprehensive searches for contraband in response to a rise in violence connected to illegal drug activity. The lockdown will be lifted as searches are completed.
Dr. Mitchel Roth is a professor of criminal justice and criminology at Sam Houston State University. He joined Houston Matters on Thursday to discuss the lockdown. He said it's unclear how officials measure drug use, as its use in prisons is ubiquitous. But he said it could be used based on the rise in violence in prisons.
"If that's the measurement they're using, I would argue that it's probably other things," he said. "An inmate is much more likely to die by suicide or natural causes, or even execution, than to be killed by an inmate."
The Texas Department of Criminal Justice said there have been 16 homicides in Texas prisons this year, a jump from previous years which were less than 10. But Roth said a lockdown is the worst thing that could happen to any illegal revenue streams inside the prison.
"They talk about dismantling drug networks, and in reality, violence works against drug trafficking in prison, because when they're locked down, the drug networks can't operate," Roth said.
Roth added that lockdowns like this are rare, and they usually happen based on events that happen outside of prison. It's a hard thing to do, Roth said, as there are 130,000 prisoners in the state.
"It's a huge step to take to lockdown prisoners," he said. "It doesn't make them less violent. It makes them more under control."
The TDCJ also said they started a digital mail program, after saying paper mailed to the prison had been soaked in synthetic THC. Roth said it could be a good idea, but it might be a double edged sword based on how it could be used for communication.
"It sounds like a good plan on the base of it, but putting it in to procedure and protocol might not be the most convenient thing to do," Roth said.
Locking down prisons will be a short-lived solution, he said.
"Once the prisoners have free egress to come and go, they go back to being prisoners and doing what prisoners do."