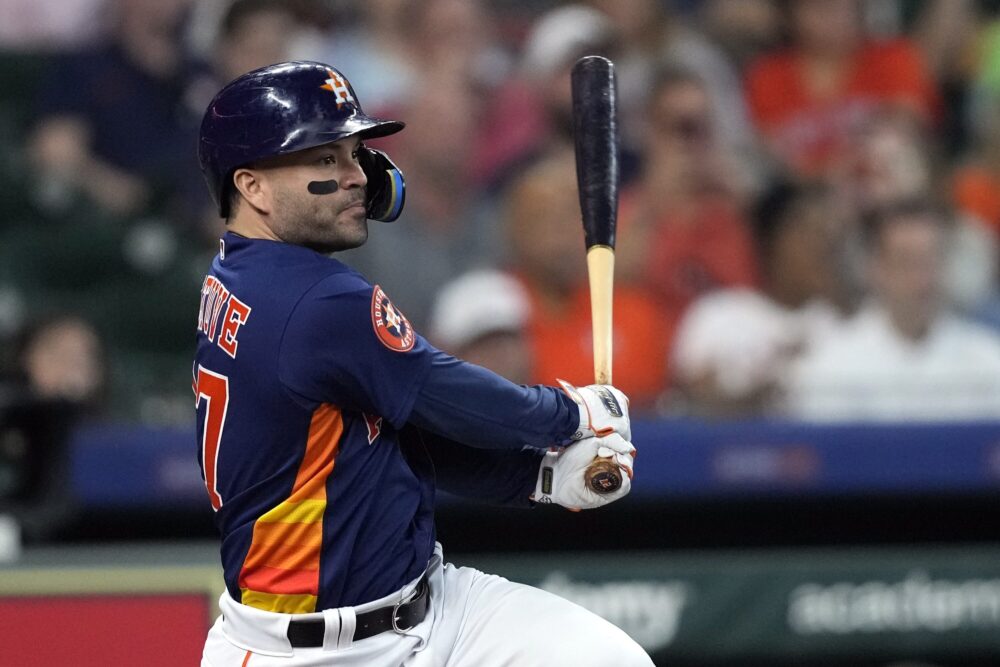 Houston Astros star Jose Altuve reached a milestone recently: 2,000 career hits. The eight-time All-Star, six-time Silver Slugger, three-time batting champ and 2017 American League MVP will no doubt one day be in Baseball's Hall of Fame.
2K Club.

Congratulations Jose Altuve on 2,000 career hits. pic.twitter.com/8b9il1M3T7

— Houston Astros (@astros) August 20, 2023
And Astros fans certainly celebrated that milestone this month. But other fans raked him over the coals on social media after he collected hit #2,000, repeatedly labeling him a "cheater."
Of course, that dates back to the 2017 World Series-winning Astros team caught in the electronic sign-stealing scandal.
Except, Altuve was one of the players that, by all accounts, did not want to participate in that cheating, and was visibly upset when his teammates tried to relay to him what pitches were coming (even glaring at the dugout when trash cans were banged).
While he may deserve some criticism for knowing cheating was going on and not saying anything, the vitriol sent his way has to have by now far exceeded any punishment he should have received. And it should do nothing to lessen his impressive career accomplishments – except, in the eyes of many, it will.
Is there any way Jose Altuve will ever fully shed the cheater label?
In the audio above, we ask Evan Drellich, senior writer for The Athletic, who broke the Astros sign-stealing scandal in 2017 along with Ken Rosenthal (that probably garnered him an unsavory label or two of his own among some Astros fans).
Drellich argues this is a concern more often raised by Astros fans and Houston media. And it's not really given as much oxygen by others as it may seem to Houstonians.
MORE: Evan Drellich discusses his book on the Astros "Winning Fixes Everything"