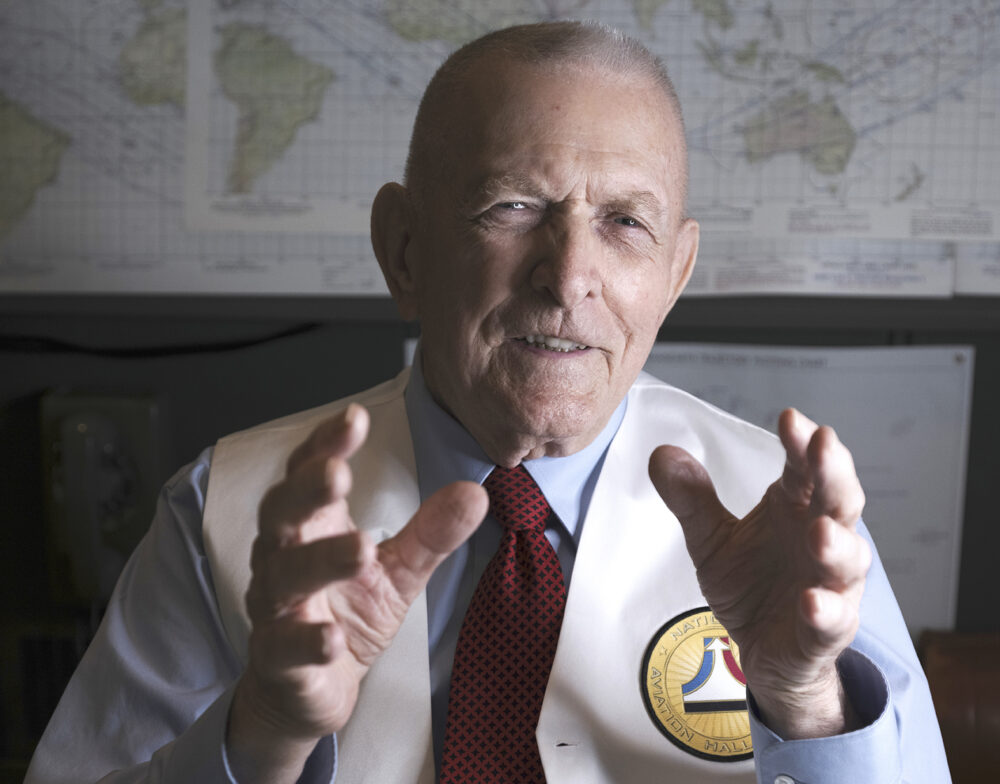 To this day, Gene Kranz may be the most famous and most consequential figure in the history of Mission Control at NASA.
Kranz was the longtime flight director for the Mercury, Gemini, and Apollo missions, including the Apollo 11 moon landing, and what was deemed the "successful failure" of Apollo 13.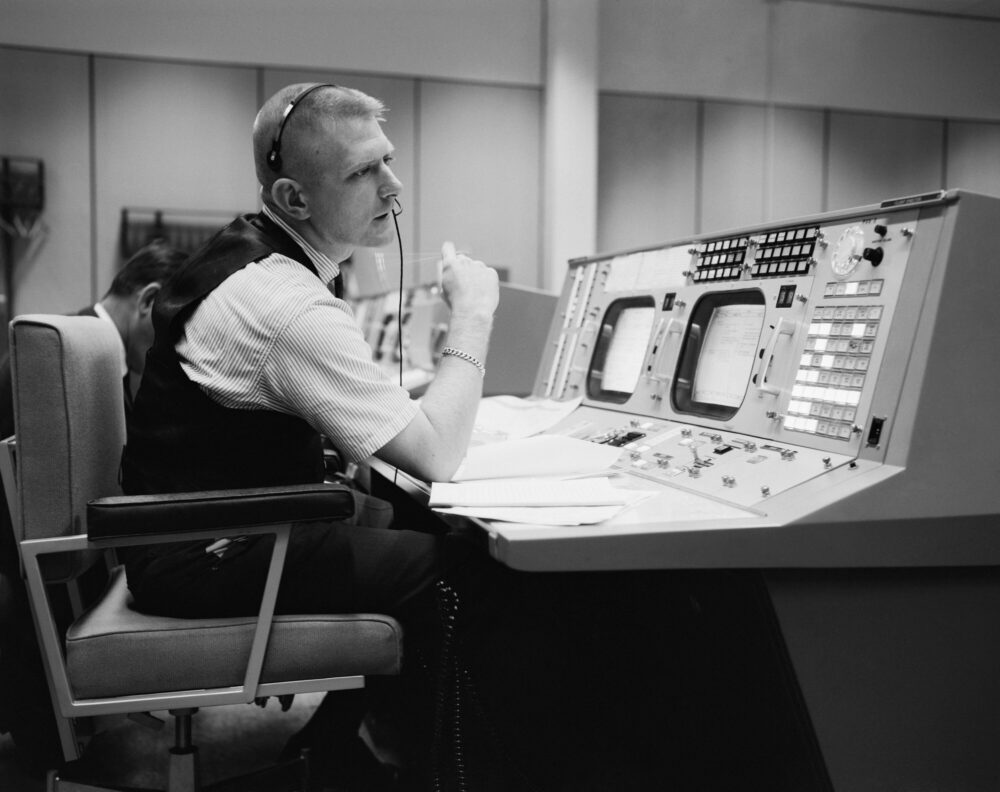 The film about that mission certainly added to his fame, thanks to the portrayal of Kranz by actor Ed Harris, who was nominated for an Oscar for his portrayal of the stalwart and persistent, vest-wearing man in charge who utters a line forever attached to Kranz: "failure is not an option."
While Kranz admits he never said that line in real life, he has embraced the phrase and gave his 2009 memoir that title.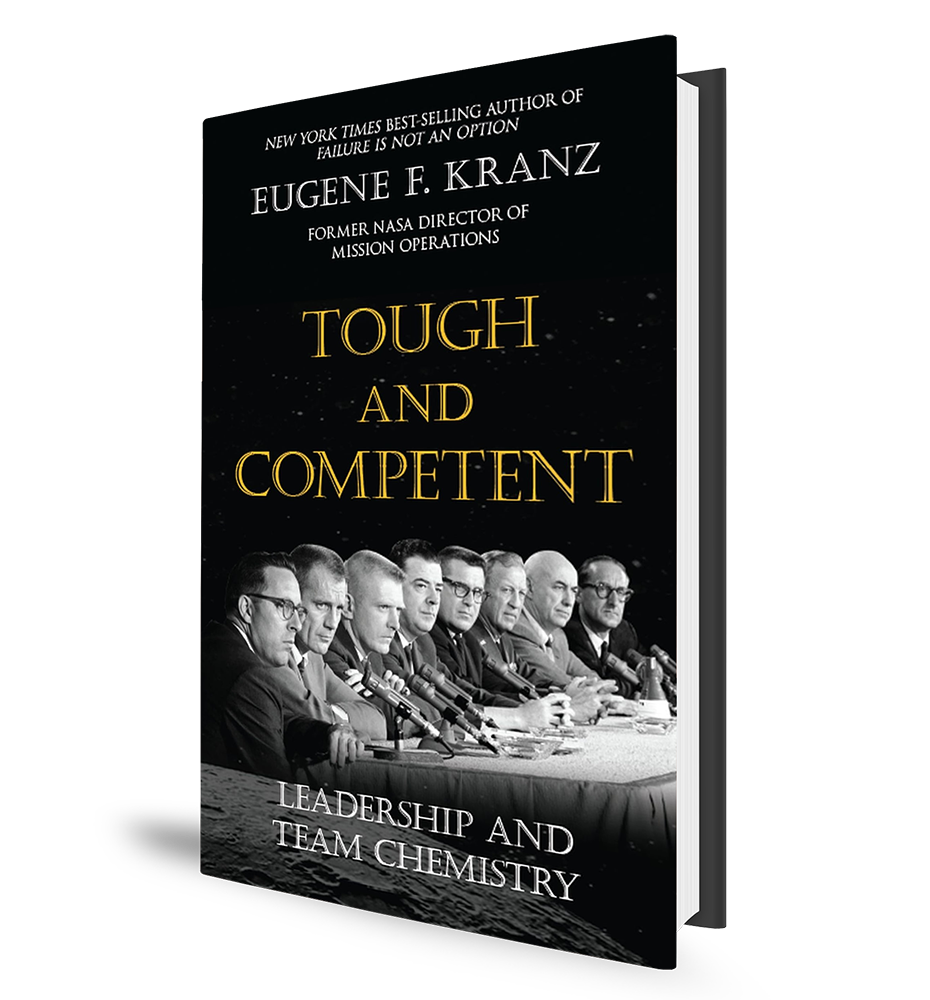 Now, he's written a new book focusing on the leadership lessons he learned over the years at NASA. It's called Tough and Competent: Leadership and Team Chemistry.
The phrase "tough and competent" traces back to something Kranz did in fact say. In what became known as "The Kranz Dictum," he declared those were the qualities Flight Control would have to embody following the Apollo 1 accident, when astronauts Gus Grissom, Ed White, and Roger B. Chaffee were killed.
Kranz said:
Tough means we are forever accountable for what we do or what we fail to do. We will never again compromise our responsibilities. Every time we walk into Mission Control we will know what we stand for. Competent means we will never take anything for granted. We will never be found short in our knowledge and in our skills. Mission Control will be perfect. When you leave this meeting today you will go to your office and the first thing you will do there is to write "Tough and Competent" on your blackboards. It will never be erased. Each day when you enter the room these words will remind you of the price paid by Grissom, White, and Chaffee. These words are the price of admission to the ranks of Mission Control.
In the audio above, Kranz, who has lived in Dickinson since the early 1960s, tells Houston Matters producer Michael Hagerty how he helped his team navigate the aftermath of Apollo 1 and the harrowing challenges of Apollo 13. He discusses what the Apollo 13 film got right and wrong, and his thoughts about how Harris portrayed him on screen.
Kranz also contemplates what lessons about leadership the rest of us can glean from the successes and failures at NASA.
MORE:
Gene Kranz Restores Mission Control In Houston
A Successful Failure: 50 Years Later, Jim Lovell Reflects On Apollo 13