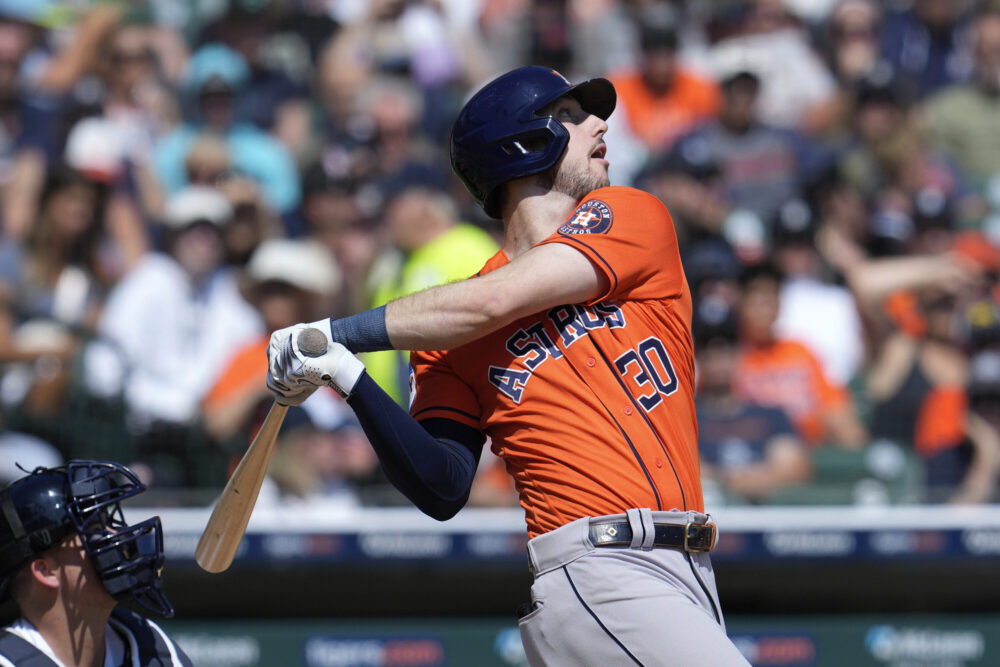 Despite absolutely trouncing the Detroit Tigers 17-4 on Sunday, the Houston Astros suddenly find themselves somewhere they haven't been this late in the season for quite a while now: third place in the American League West.
For nearly the entire season, the Astros have been chasing the Texas Rangers in the battle for first place. But now, they're also chasing the surging Seattle Mariners, winners of 11 of their last 12 games, including a recent three game sweep of the Astros.
The American League Wild Card standings look nearly as precarious. The Astros hold the last Wild Card spot at the moment, but the Toronto Blue Jays are nipping at their heels.
It's not out of the realm of possibilities that a month from now, Houston could be on the outside of the playoffs looking in and wondering what happened.
In the audio above, we talked it over with Jeff Balke, who writes for Houston Press and co-hosts the Bleav in Astros podcast.