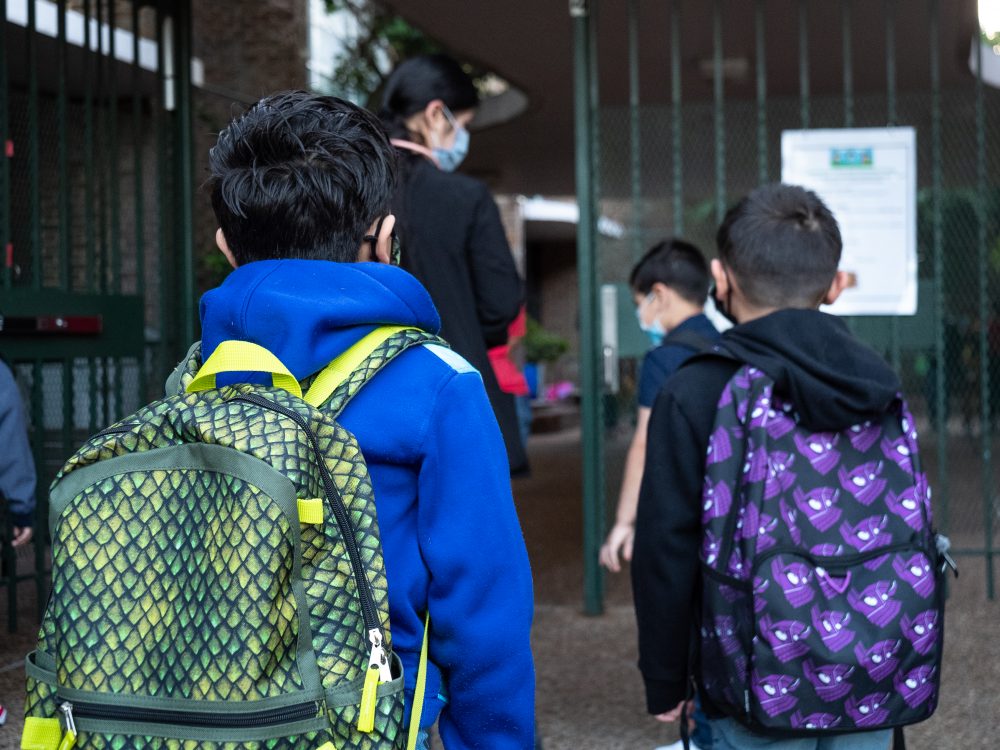 It's a rite of passage thousands of kids and their parents are going through these days: heading off to school for the very first time. It can be emotional, and not just for the kids!
In the audio above, and in some highlights below, we seek advice for how to navigate the excitement and tears of the very first day of school with José Luis Estrada, a retired teacher who spent more than 20 years teaching elementary school in Houston ISD, including kindergarten, and Jamie Freeny, the Director of the Center for School Behavioral Health at Mental Health America of Greater Houston.
Among the advice for parents sending their kids to school, you should be aware of what feelings you are showing to your child about school.
"What are you modeling for your child? How are you talking about school and the first day of school with your child? They're picking up on a lot of that energy. They're listening to your words–your tone," says Freeny
Listening is important as well, especially if your child is showing worry or concern.
"Sometimes just listening, and then allowing that child to talk through their own solutions is very, very helpful," Freeny adds.
Freeny also suggests trying to model some activities at home like school, such as reading on the floor, sitting down for lunch, or doing naptime. She also says you might try to go up to the school with your child before the first day to get them familiar with the environment while you're there as a safety net.
Also, give your children plenty of information ahead of time. Let them know what the plan is after school, whether you're picking them up or they're riding the bus. They should know the steps throughout the day so they're not worried about it.
To alleviate some anxiety, José Luis Estrada suggests leaving a little reminder of you in their lunchbox.
"Put a picture in the lunchbox of you guys doing something fun, or a little note that says you know, 'I'll be waiting for you' or 'I love you; have a good day.'"