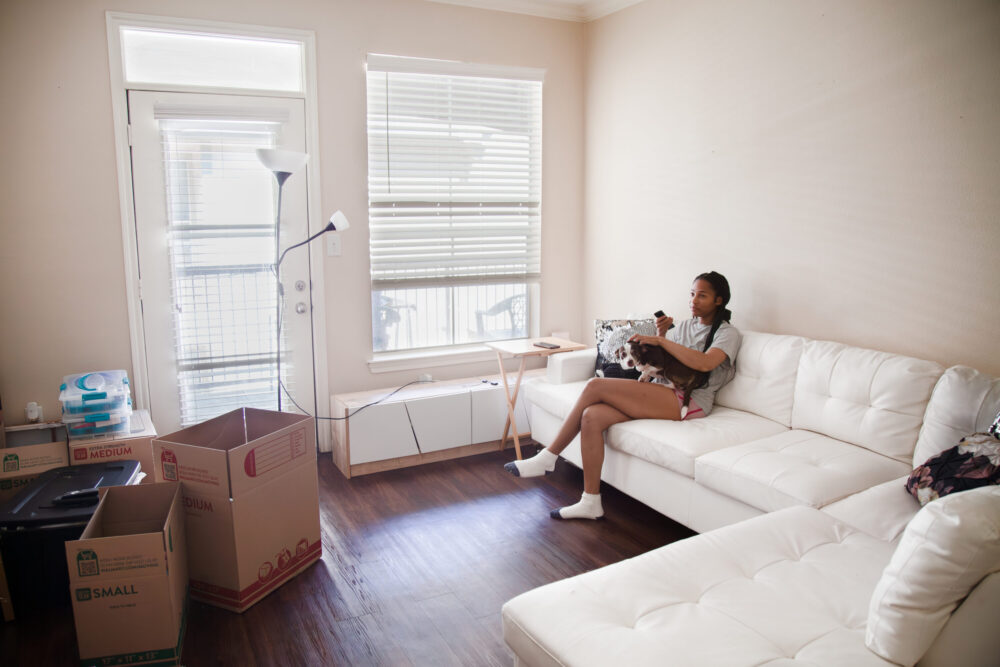 On the heels of the pandemic, Holland Martin, like many Houstonians, was facing some tough financial times. And then she lost her job and fell behind on her rent.
That's when the eviction warnings started showing up on her door.
"I just starting crying, and I was in a full panic because I just didn't have any money left," Martin said. "My partner also worked for the same company, and we got laid off on the same day. And now I was probably going to lose this home that I loved so much. It was just really devastating."
A new project by Houston artist Jody Wood aims to raise awareness of what people like Martin go through when facing the potential loss of their homes.
Wood has been creating artwork based on the homes of people facing eviction and publishing them alongside their stories on a website designed to look like a real estate listing called Not For Sale Real Estate.
She says she wanted to humanize the issue of housing insecurity and change any notion that those facing eviction are irresponsible or have made bad choices.
"We stop seeing each other — stop seeing the real people who are losing their houses," Wood said.
Images from the project include Houstonians in their homes, their pets, and things illustrating what makes the space more than just a dwelling.
For Martin, she photographed herself in the hammock on her apartment patio because it's her favorite place to go after a long day. It's a reminder that homes are much more than simply a place to sleep at night or somewhere to keep our belongings.
"I spend almost every day out there," Martin said. "As soon as I get home — before I even get my shoes off — I go sit in my hammock and just breathe."
From images like Martin in her hammock, Wood makes prints encased in white frames whose sides come together in various, incongruous angles.
Those pieces are for sale with the proceeds going to the tenants featured, in hopes that the project won't simply raise awareness of housing insecurity, but that it will actually help the subjects stay in their homes.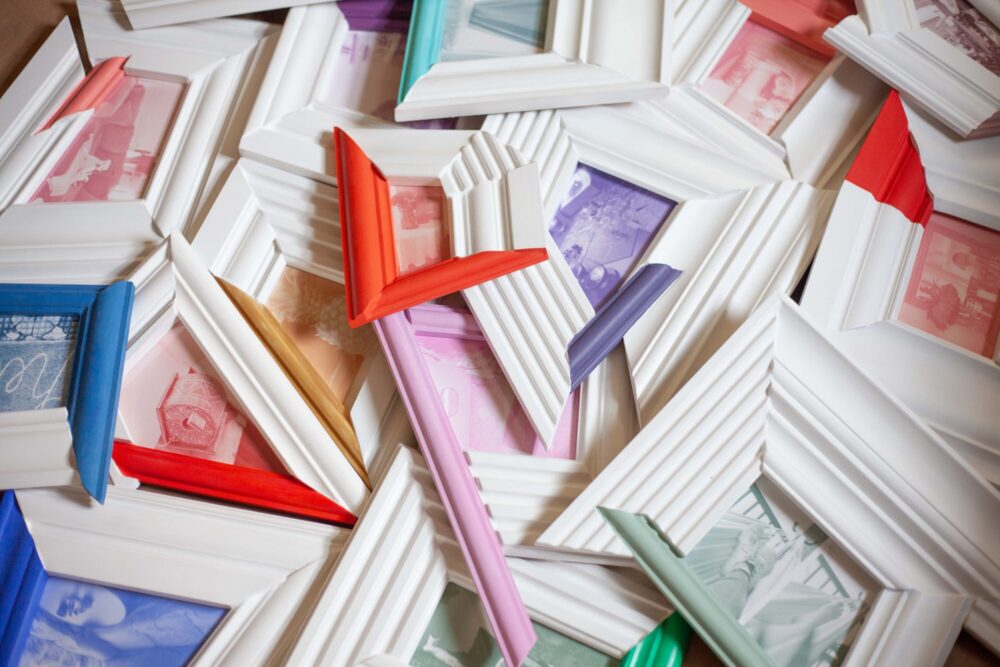 In the audio above, Wood tells Houston Matters producer Michael Hagerty about the project and Martin tells him how she hopes it will change how people see those facing eviction.