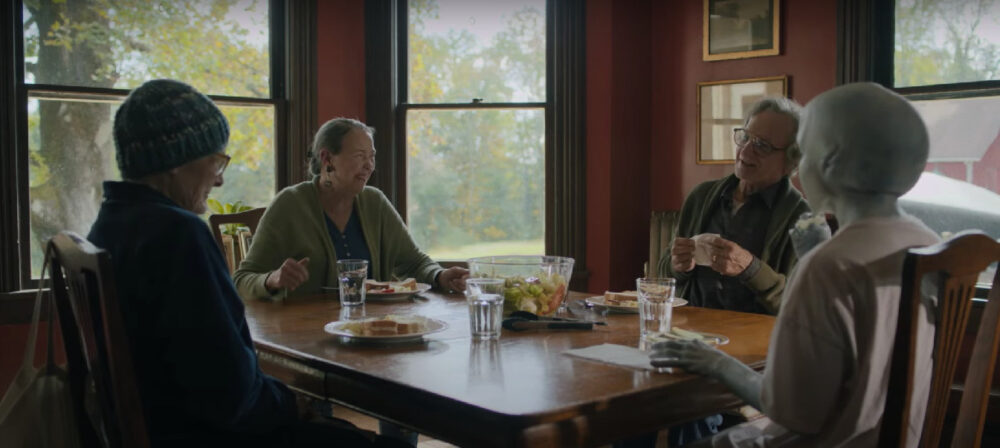 In the movie Jules, an alien crash lands in a small Pennsylvania town, and Milton (Sir Ben Kinsgley) is much more concerned about the effect it had on his bird bath and a bed of azaleas.
Milton and fellow senior citizens Sandy (Harriet Harris) and Joyce (Jane Curtin) eventually befriend the alien that they name Jules (Jade Quon), and work to keep them a secret in their small town.
Milton, meanwhile, is struggling with some mental challenges in his advanced age. His adult daughter Denise (Zoe Winters) is concerned and wants him evaluated for some extra care, and it leads to some conflict between the two.
This is an all too real issue for people whose parents or other family members are getting along in years. It can sometimes be difficult for older adults to get by on their own, and there may come a point where you have to have a serious conversation about it.
In this month's edition of The Bigger Picture, where Houston Matters explores social and cultural topics in film, we look at the realities of aging and what to do when our family members reach the point of needing elder care.
In the audio above, Joshua Zinn talks with Sean McBride of KFDM-TV in Beaumont about the film and Janet Jackson-McCulloch of Elder Advisory Group about caring for our loved ones in advanced age.