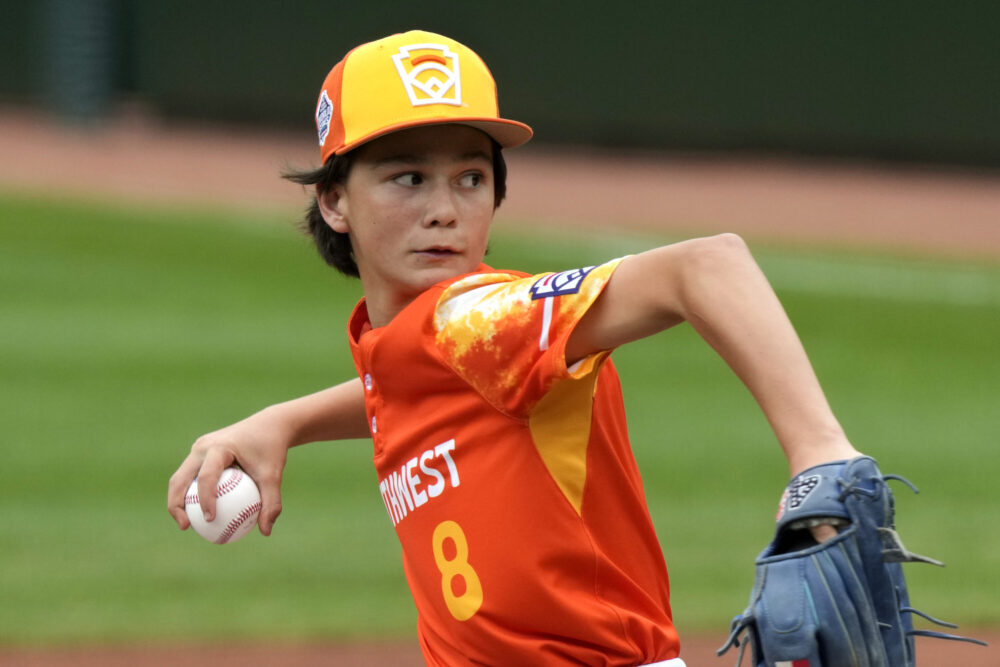 A wild win Wednesday helped Needville continue its remarkable run at the Little League World Series.
Next stop, the United States championship game.
Needville's Easton Ondruch pitched 2.2 scoreless innings in relief and drove in the game's only run with a ninth-inning sacrifice fly, leading the youth baseball team from the Houston area to a 1-0, extra-inning win against Northeast Seattle, Washington, at Lamade Stadium in South Williamsport, Pennsylvania.
Needville, a town of about 3,000 residents in Fort Bend County, improved to 4-0 at the Little League World Series and advanced to the U.S. final – which is the semifinals of the 20-team international tournament. Needville will face either Northeast Seattle; El Segundo, California; or Nolensville, Tennessee, at 2:30 p.m. Saturday in a game that will be televised on ABC.
"It's been absolutely amazing — the experience, where we're at, being 4-0, how we've won the games," Needville head coach Andy McRae said. "You kind of want to pinch yourself to make sure you're not dreaming."
RELATED: Needville looks to make moves in debut appearance at Little League World Series
Ondruch and starting pitcher Easton Benge struck out a combined 14 batters in Wednesday's win while limiting Northeast Seattle to four hits and four walks in a game that needed three extra innings to be decided. Northeast Seattle put runners at second and third base with no outs in the bottom of the ninth, but Ondruch escaped the jam and secured the win by recording a strikeout sandwiched in between two groundouts.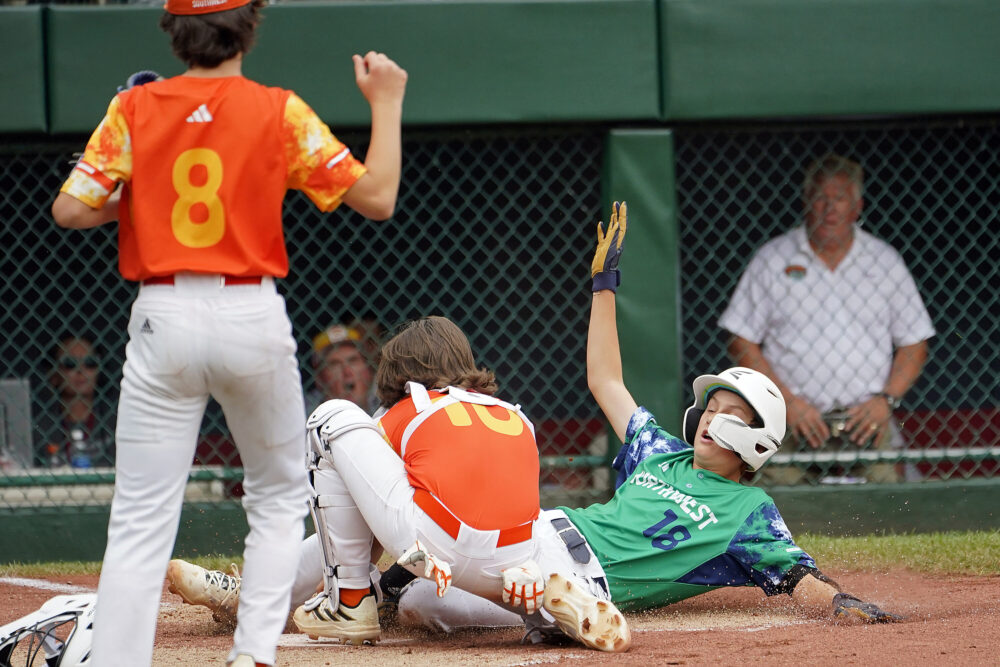 Ondruch also made a key defensive play from center field in the fifth, throwing out Larson Eng at home plate. He proved to be the offensive hero as well, hitting a sacrifice fly in the top of the ninth to bring home Corbin Riddle and break a scoreless tie.
"Ondruch tonight was huge," McRae said. "If I was 12, I would consider that a heck of a game."
Riddle, Jayson Arispe, Colten Georgi, Jagger McRae and Jakolby White had hits for Needville, with Georgi and White both hitting doubles. Needville did not commit any errors defensively and has limited its four Little League World Series opponents to a total of four runs.
Needville shortstop Dalyn Martin, whose diving, backhanded catch in the outfield on Monday was on ESPN's daily top 10 list, might have made an even better play to end Wednesday's game. With the tying run at third base and go-ahead run for Northeast Seattle at second, Martin dove to snare a grounder up the middle and then rolled over and threw to first base to record the final out.
"I don't care if you're a major leaguer. It's a top 10 play," McRae said. "For a 12-year-old to pull that off is amazing."
McRae joined Houston Matters on Thursday and said the experience has been "great."
"It's been a lifetime experience for 12-year-old boys," he said.
He said he had some advice for the team during the nail-biting game.
"We just tell them 'keep your head up, when things don't go your way, you stay in the fight,'" he said. "And they listened."
McRae said the other team was tremendous.
"There was true sportsmanship," he said. "They're like little big leaguers out there."
This isn't the same field the team always plays; there are cameras everywhere, and people from all over are watching, and McRae says they acknowledge that.
"We don't try to hide it and say 'Oh just go play like you're playing at the ballpark in Needville.' It's not. It's different."
McRae said the support the team received has been "kind of the best thing of it."
"There's watch parties with 500 people in watch parties; there's only 3,000 people in town," he said. "Everybody's watching. The boys feel it. That's kind of been the best thing: the community aspect of it."