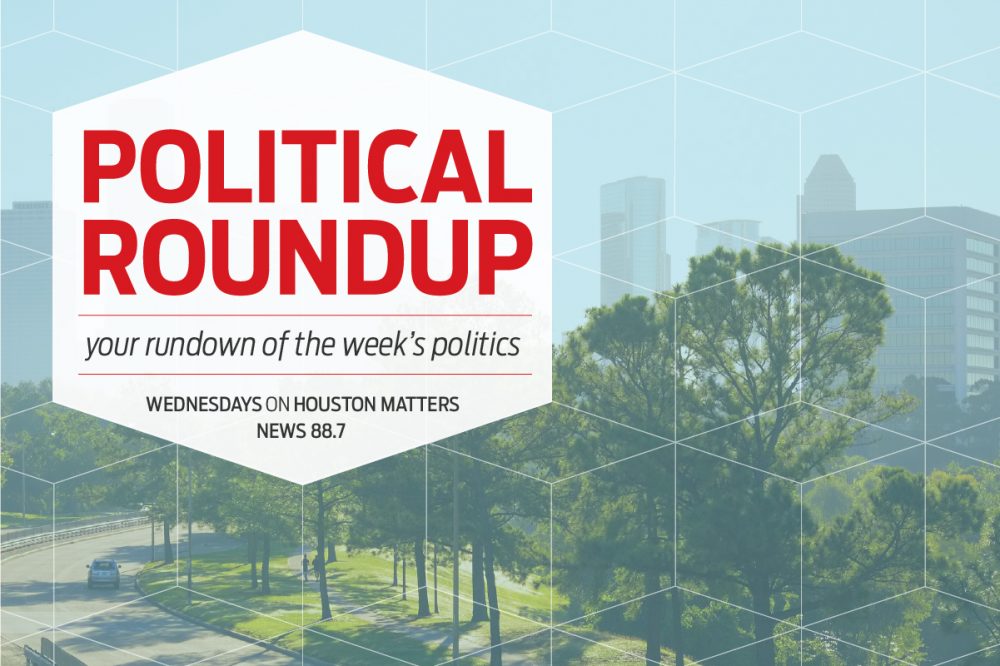 A new state law affecting Harris County (and only Harris County) and how it runs elections will take effect Sept. 1 after all. The Texas Supreme Court Tuesday struck down a lower court's injunction that would have stayed the law while the county's lawsuit played out.
Now, the Harris County elections administrator's office will be abolished over the next eight days, and its functions will be shifted to the elected County Clerk and Tax Assessor/Collector.
The county's lawsuit will still be heard at the end of November, but that's after this fall's local elections, including for mayor.
In the audio above, we discuss this development as part of our regular Wednesday political roundup with the help of Brandon Rottinghaus, political science professor at the University of Houston and co-host of Houston Public Media's Party Politics program, and Nancy Sims, a lecturer in the department of political science at UH.
Houston Matters host Craig Cohen asks Sims and Rottinghaus if this battle over Harris County's elections is about the county and how it's run, Democrats versus Republicans, local government versus state government, or ongoing efforts to litigate the 2020 and 2022 elections — or something else. Rottinghaus tells us it's "all of the above."
Among other topics discussed: Monday was the deadline for candidates to register to run for office in November, and there was one late entrant of note: former mayoral candidate Tony Buzbee is running for City Council in District G (against incumbent Mary Nan Huffman). Sims explains that a contested race among conservatives in a right-leaning district that tends to have greater turnout already for local elections could have an impact on the Houston mayor's race, benefitting State Senator John Whitmire, in particular. Rottinghaus tells us it could also help another late entrant to the Houston mayor's race, former City Councilmember Jack Christie. Buzbee's candidacy also comes as he serves as lead counsel, representing suspended and impeached Texas Attorney General Ken Paxton, whose impeachment trial starts just after Labor Day.
Rottinghaus, Sims, and Cohen also preview Wednesday's GOP presidential candidate debate, which notably will not include leading Republican candidate and former President Donald Trump. Sims notes how he doesn't need to take part, that there's nothing for him to gain from it. Rottinghaus tells us all anyone really watches these early debates for are "oops" moments (candidate mistakes).
And in state news, we discuss why the Texas Young Republican Federation has voted to disassociate itself from the Republican Party of Texas, and whether more cities joining Houston in its court challenge to the Texas so-called "Death Star" law (which prohibits cities and counties from making laws that regulate labor practices or exceed or conflict with state law) will make it a more compelling lawsuit for the courts.
NOTE: The new season of Houston Public Media's Party Politics program, with Brandon Rottinghaus and his UH political science colleague Jeronimo Cortina, premieres Sept. 8 on Houston Public Media News 88.7 and TV 8.