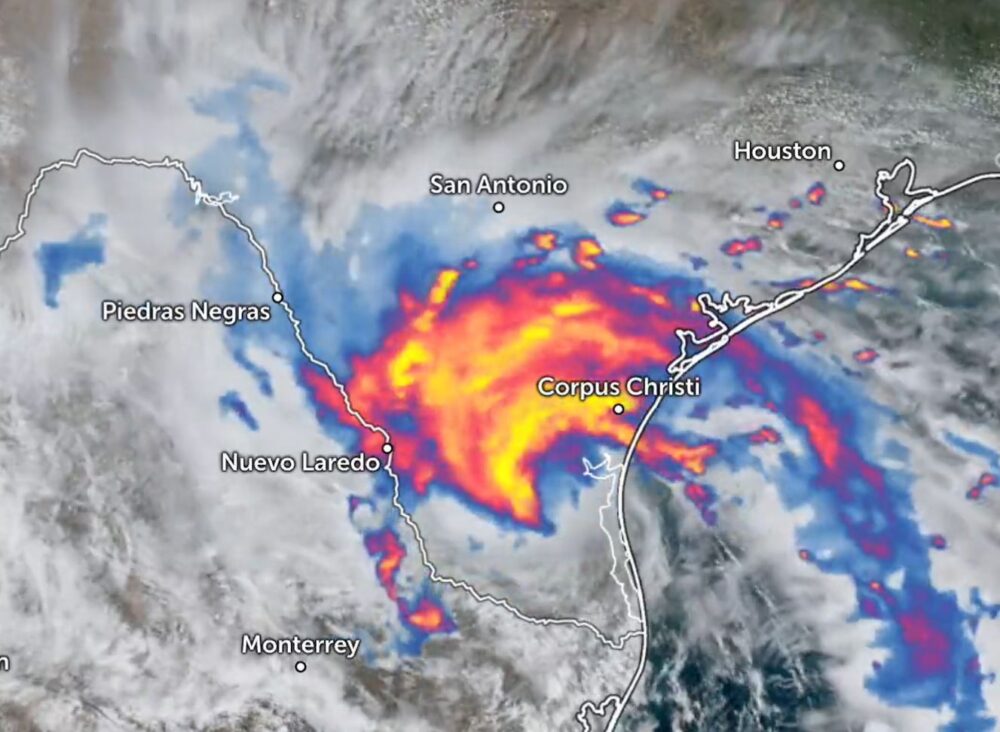 With the recent storm activity in the Gulf of Mexico, some Houstonians got a bit of relief Tuesday as certain areas got a bit of much-needed rain.
As Tropical Storm Harold moved in along the far southern edge of Texas, its far outer bands produced some scattered showers in the area, mostly south of Houston. And there is the possibility this could be a small signal of what several other storm systems developing in the Atlantic might have in store for us.
In the audio above, Houston Chronicle newsroom meteorologist Justin Ballard told Houston Matters host Craig Cohen Tuesday morning, "there is a chance for some showers and storms but more likely for areas like League City and Pasadena."
Unfortunately, Houston will most likely only see a little bit of drizzle versus a downpour like areas farther south.
But there should be some relief in the form of slight temperature drops down to the upper 90s or mid-90s. However, once again, the relief will be short lived with the triple digit highs expected to return for the rest of the week.