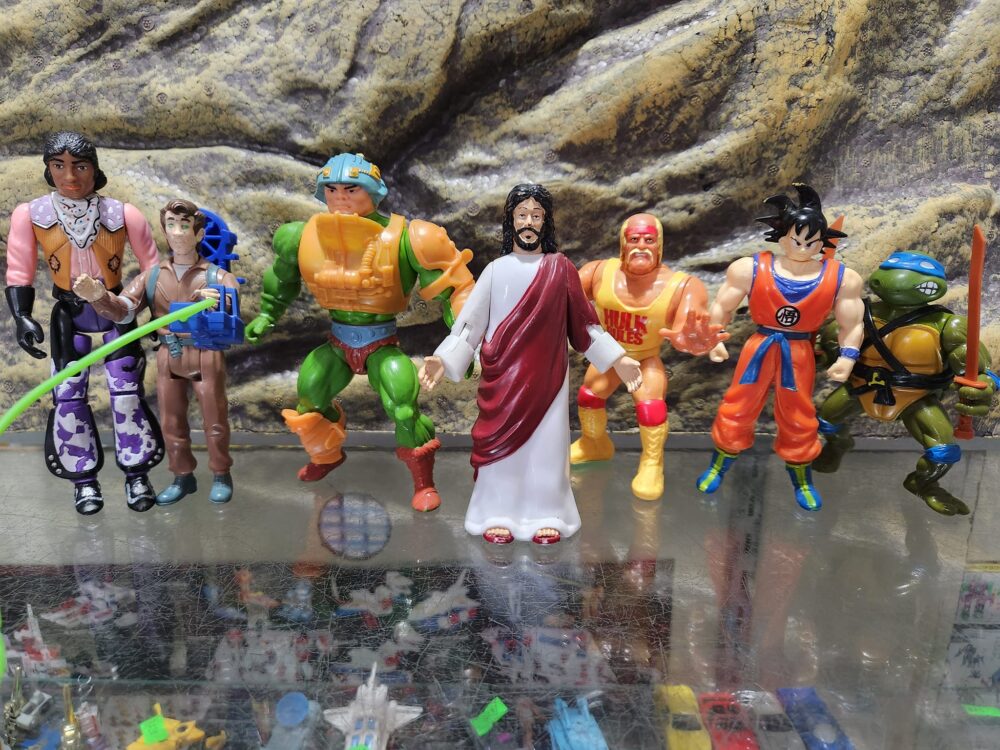 Vintage toys are big business today. For some, it's about nostalgia and the joy those toys brought them as kids. For others it's about the money – collecting and reselling classics.
It's been a successful business for Juan Salazar. His store in The Heights, Super Happy Incredible Toys, is celebrating its tenth anniversary this year, and he and the store were just profiled recently by the Houston Chronicle's Ariana Garcia.
In the audio above, Salazar tells Houston Matters host Craig Cohen what makes certain vintage toys popular for collecting, when and how the market for vintage toys first developed, and the role Star Wars toys played in kick-starting the practice of developing merchandise tied to popular movies and television shows.
PHOTOS: Houston Toy Museum connects people through shared nostalgia