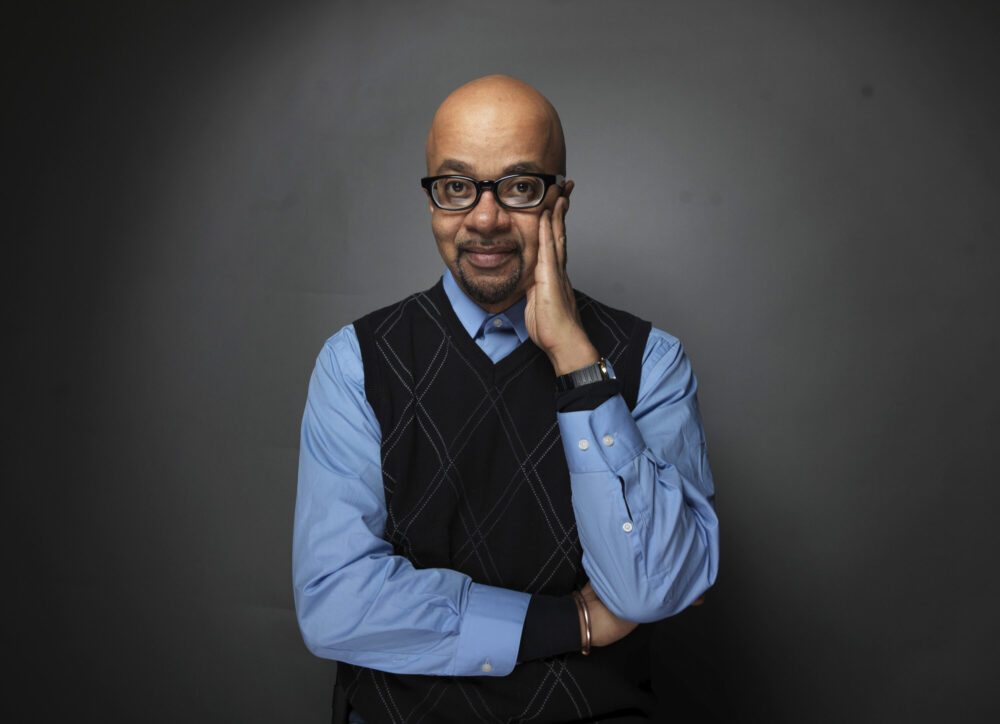 Writer James McBride says he likes to tell stories of places and times "when things worked." In his latest novel, The Heaven & Earth Grocery Store, that place is a neighborhood called Chicken Hill, where the Black and immigrant Jewish communities intermingle successfully.
It's something he knows plenty about. The National Book Award winner's mother was a Jewish immigrant from Poland, and his father was African American. His mother's family owned a grocery store in a historically Black neighborhood. He told some of his mother's story in his memoir, The Color of Water: A Black Man's Tribute to His White Mother,.
Now, this new novel uses the fictional Heaven & Earth Grocery Store as the means to illustrate the convergence of these communities and to highlight the importance of such community gathering places throughout time.
"I suppose back then that would be the equivalent of today's Dairy Queen, but much more so because that's where information was exchanged and, of course, people shopped for food and provisions," McBride said. "And it was also a gathering place where people would joke and tell lies and whoppers and amuse themselves."
Hence his choice for the store's name.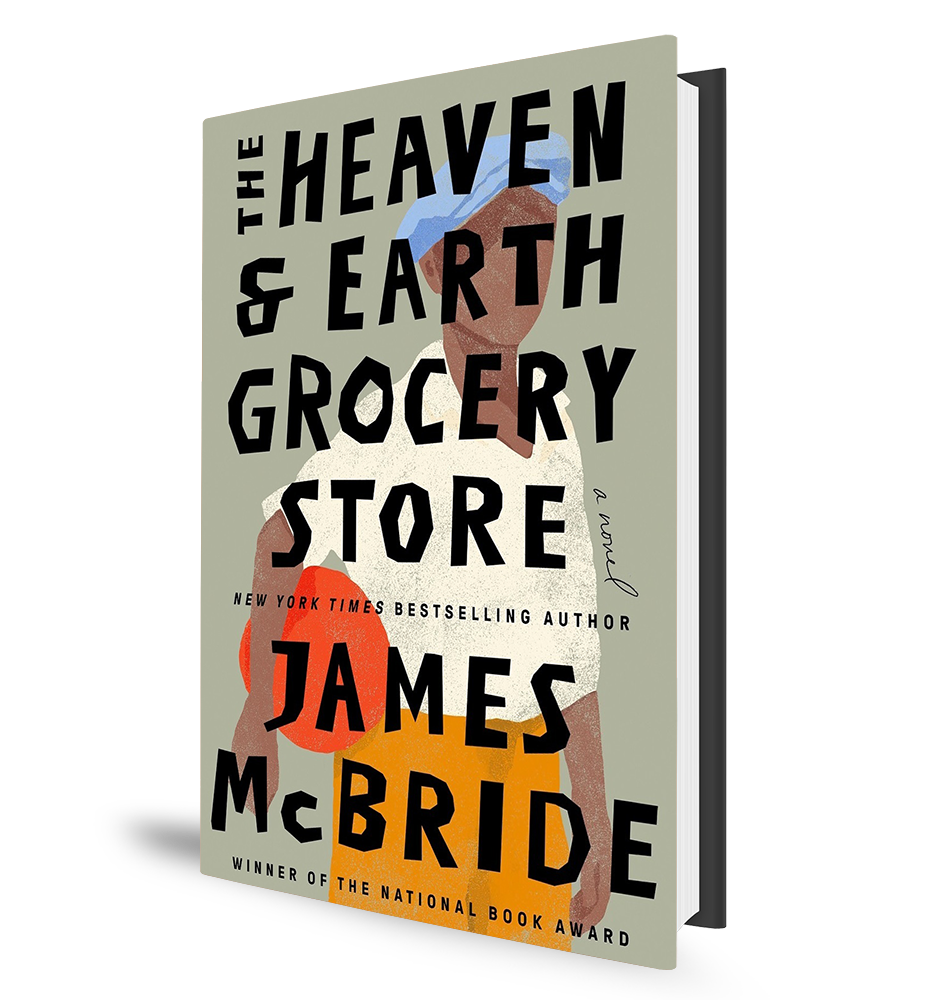 "Because, basically, everything in heaven and earth would go on or would be possible there," he said.
In the audio above, McBride tells Houston Matters producer Michael Hagerty that such physical places are still critical in today's world of electronic communication.
"It powers our nation, really," McBride said. "Every community needs a center — especially back then — where people can just come together and be themselves…we have a need to communicate, and that's what community is."
These days, are places like those scarcer than they were in previous generations? McBride said yes and no. However, he thinks libraries fill some of that void today.
"Libraries and librarians are really the last line of community — in addition to being the last line of reason and discourse in our country," he said.
But he expressed some concern over efforts to ban certain books in libraries across the country, including here in Greater Houston. And he said parents should make the decision regarding what their kids can read and no one else.
"We can agree to disagree on that, but we should agree to disagree while that book is on the shelf," McBride said. "So, I feel very strongly that banning books is a terrible idea."
McBride said with this book he wanted to illustrate the experiences of the Black and the Jewish communities in the first half of the 20th century — communities that both faced challenges and discrimination of their own — in order to show how those two groups interacted successfully.
"The struggle is the same, you know?" he said. "You're trying to integrate into a larger community, and you don't know what to keep from the old country and from the old ways. And you don't know what to leave behind. And so, in that regard, both these groups have a lot in common."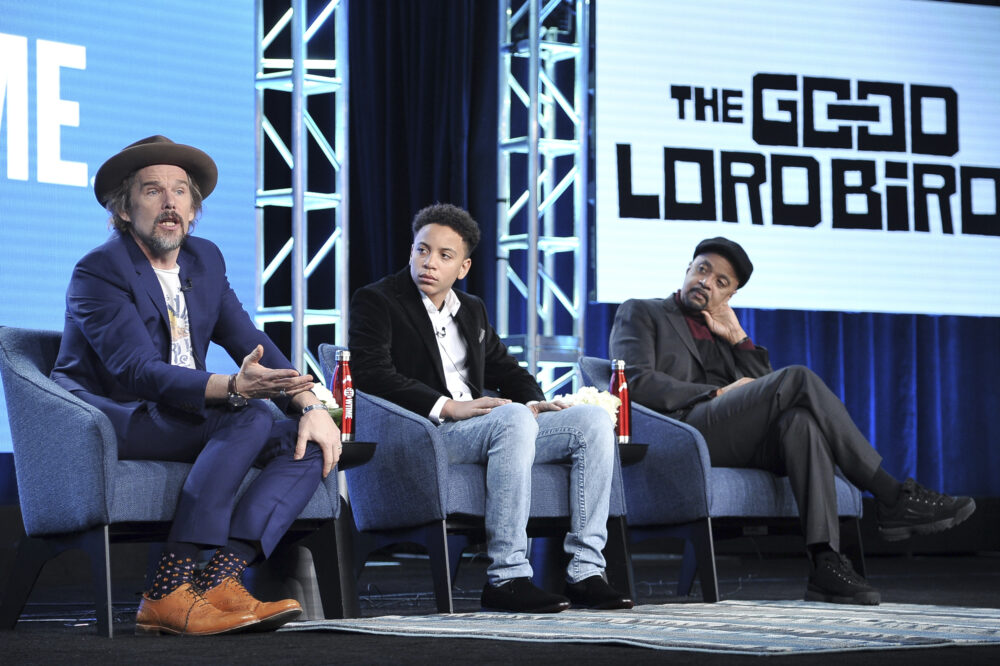 That commonality was all about integration, he says. For Jewish people, trying to integrate into America in the 20s and 30 was challenging because of antisemitism. And, for African Americans, McBride says we're just now coming to terms with some aspects of that community's struggle.
"Our inability to fold into American life based on a bunch of racist ideology and nonsense has been an anvil around the neck of the entire nation for years, and we are slowly dismantling it," McBride said. "And, in doing so, we're making ourselves and our nation better."
And so, McBride says he likes to write about instances in our country's history where different groups get along — when it's worked — times when Blacks, whites, the poor, and other groups have gotten along.
"Despite the vitriol that we're hearing all the time, we still manage to get along," he said. "We still manage to joke and go to sporting events together and go to church together. And that's really what deserves attention."
McBride's other works include The Good Lord Bird, a novel of historical fiction about a freed slave who joins the abolitionist crusade of John Brown, for which he won the National Book Award for fiction in 2013.
McBride will be in Houston for an event with Inprint Monday, Aug. 21, at 7:30 p.m. at The Alley Theatre.