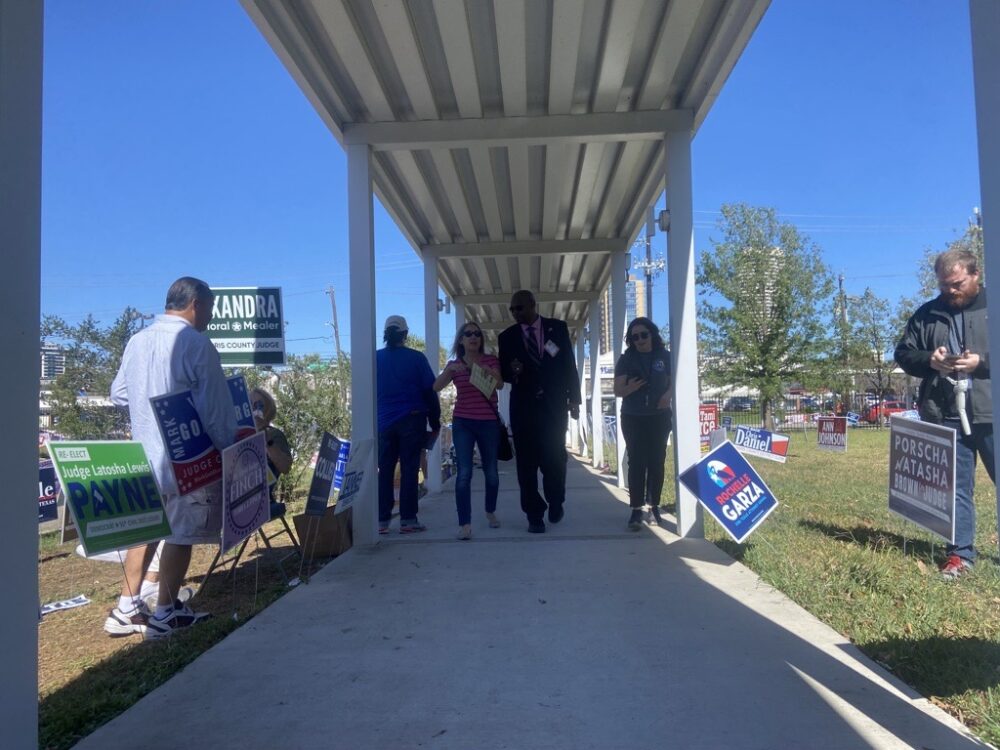 Several legal cases with political implications for Houston and Texas are underway these days. For one, the Texas Supreme Court's being asked to rule on a temporary injunction granted Tuesday against a new state law (SB 1750) requiring Harris County – and only Harris County – to eliminate its appointed elections administrator's office by Sept. 1.
Then, a redistricting trial in Galveston County over claims of racial gerrymandering could have implications not just in that county but nationwide.
Plus, one of 20 trials from GOP candidates in Texas challenging the results of the 2022 election has begun.
And suspended Attorney General Ken Paxton's impeachment trial will begin in the Texas Senate just after Labor Day. Never mind that there are local elections in November for Houston mayor, controller, and city council — not to mention, a presidential election a year away after that.
It can be difficult to keep tabs on all of these developing stories. That's what Houston Public Media's politics and government reporter Andrew Schneider does. And, in addition to reporting on those and other stories, he joins us on Houston Matters from time to time to offer additional insight and context about them.
In recent weeks, we've been checking in with News 88.7 reporters on the topics they cover. Because of so many of those and other political and governmental stories coming to a head recently, we had to wait until today to catch up with Schneider. You can hear that conversation in the audio above.