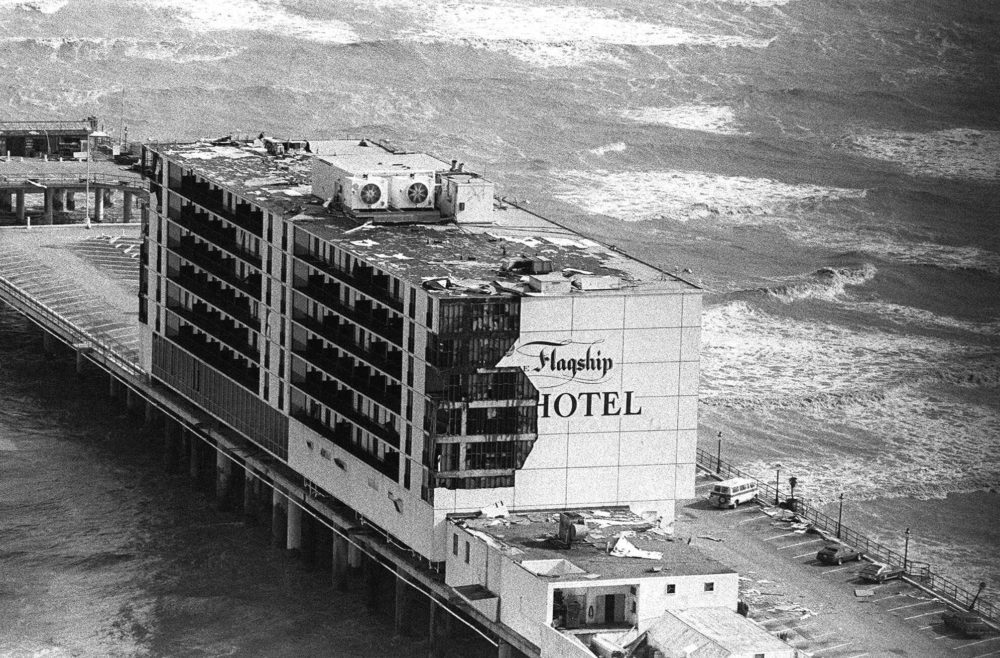 Forty years ago today, in 1983, Hurricane Alicia formed in the Gulf of Mexico. What was at that point a relatively small storm moved slowly and gained intensity from the gulf's warm waters in the days that followed.
By the time it made landfall on Galveston Island three days later, Alicia was a category three storm, which moved slowly over Greater Houston with its eye passing just west of downtown.
All told, the storm was responsible for 21 deaths and caused $3 billion in damage.
Back in 2018, to mark the anniversary of Hurricane Harvey's devastating effect on our region, Houston Public Media produced a podcast series called Hurricane Season, which reflected on the worst storms to hit the Gulf Coast.
In the audio above, you can hear one of the episodes focused on Alicia which, in a way, has become Houston's forgotten disaster, overlooked between the power of Hurricane Carla in 1961 and the floods of Tropical Storm Allison in 2001.
As Andrew Schneider reported, back in 1983, Alicia was one of the most devastating hurricanes ever to hit the U.S. mainland, and it laid the groundwork for how Houston would deal with the aftermath of Harvey 34 years later.