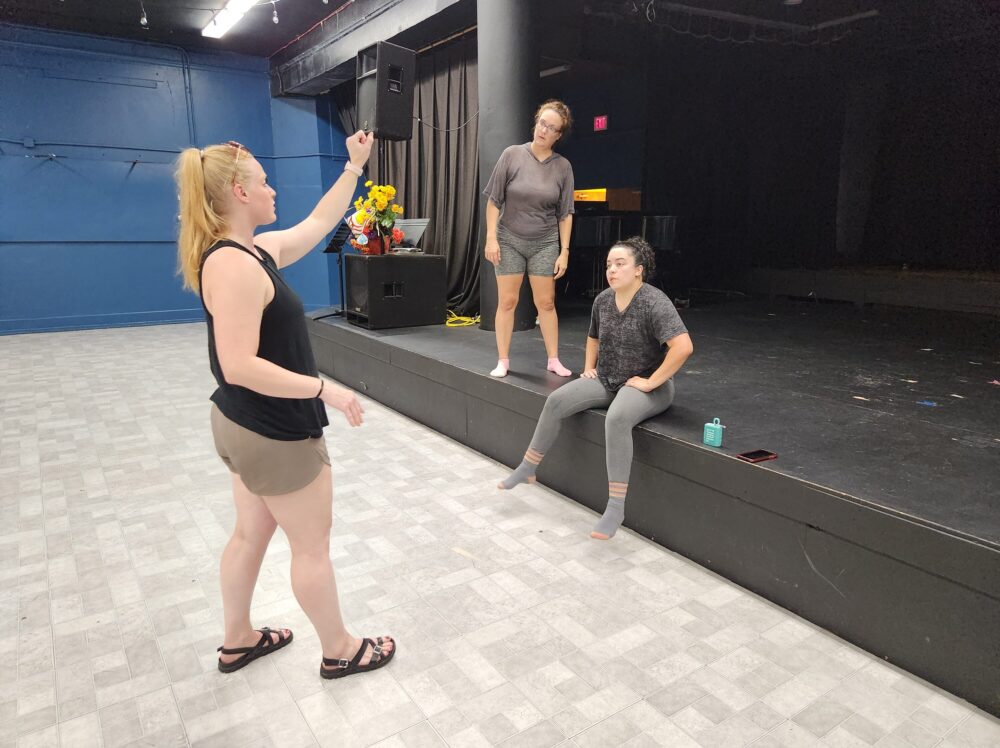 "A daisy chain of inspiration" is how dancer and choreographer Keeley Dunnam describes her project Telephone 2.0, part of the Fresh Arts Space Taking Artist Residency.
Inspired by the game Telephone, where a group of people takes turns whispering a word or phrase down the line until it usually gets interpreted as something else by the end, Telephone 2.0 begins with dance, turns to visual arts, then back to dance, and so on as different interpretations come forth.
These interpretations are being realized throughout the month of August at MECA (Multicultural Education and Counseling through the Arts), where Dunnam is also leading events for the community to participate in the art-making process. These include a community workshop and a kids' workshop this week.
In the audio above, she describes how Telephone 2.0 begins, how her collaborative artists subsequently interpreted her initial dance piece, and the value of collaboration as a young artist.