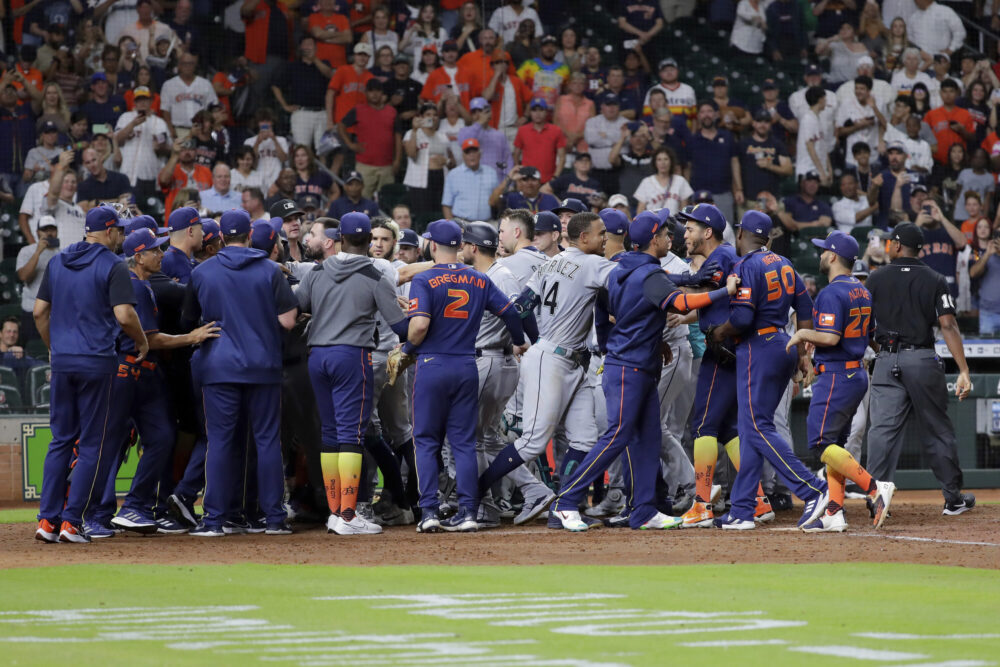 Last week, the Quebec Major Junior Hockey League announced it's banning fighting. Any players in the league that drop their gloves and fight will be automatically ejected and subject to suspension.
It's the latest in a now decades-long trend in sports, from youth all the way up to the pros, de-emphasizing certain kinds of violence. Major League Baseball eliminated catchers blocking the plate. NFL rules changes protect quarterbacks, promote offense, and have led to smaller players finding more valuable (and lucrative) roles.
While some old school fans may not like it, growing attention on the impact of head injuries and other long-term health consequences of once far more violent sports has caused leagues to re-think a lot of what they do.
In the audio above, we discuss those changes, and how Houston-area teams have fared as a result of them, with Jeff Balke, who writes for Houston Press and is the co-host of the Bleav in Astros podcast.