Dr. Sayed Tabatabai had always been interested in writing. A fews years back, the San Antonio kidney specialist started a Twitter account and was sharing thoughts and advice on health. But no one was listening.
"I had six followers," he said. "Three were my family members. Three were bots."
But it wasn't until he started sharing on Twitter some of his personal creative fiction that he found an audience.
It started with a story he Tweeted about someone losing a pet and how that grief can affect a person's health. He posted the story, went to bed, and woke to see he had some 10,000 notifications on Twitter.
"The feedback I got from that story — people sharing stories of their own pets, people sharing stories of how they could relate to it and this outpouring really was pretty incredible and wonderful to be a part of," Tabatabai said. "I felt really greatful that I was able to resonate with so many people."
Then, during the COVID-19 pandemic, he started sharing the very true stories of what he was seeing working in a hospital ICU as as patients fought for their lives.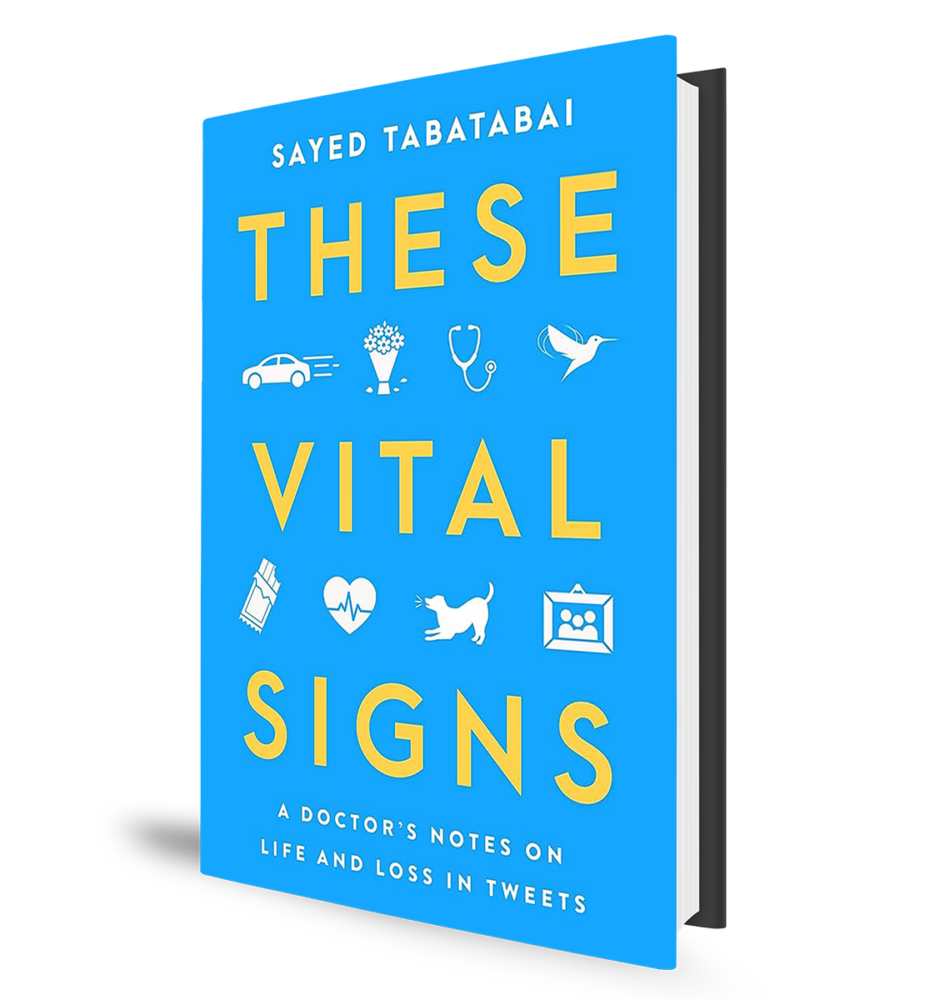 He shared a story called "The Monster," which conveyed how he felt as the virus seemed to be spiraling out of control.
"I felt a very primal fear, the kind of fear that we don't normally get in modern society so much — the fear of being on the bottom of the food chain with an apex predator out there that you don't know how to deal with, that you don't have a cure for," Tabatabai said. "And feeling the hairs on the back of your neck rise up. Feeling that adrenaline pumping. And feeling like you were in the room with a monster. That's really what it felt like."
And he even shared a science fiction short story set decades in the future where mistakes made during 2019 forever changed how we live life. And that went virtal too, so much so that NPR had him read the story, mixing in sound effects and music for a segment that aired on Weekend Edition Sunday.
Now, he's written a book that couples some of those stories with essays about the doctor-patient experience. It's called These Vital Signs: A Doctor's Notes on Life and Loss in Tweets. He'll be in Houston for an event at Brazos Bookstore Saturday at 6:30 p.m.
In the audio above, Tabatabai tells Hosuton Matters producer Michael Hagerty about the book, about the experience of going viral, and about the important role storytelling can play in the field of medicine.
"I think stories are at the heartbeat of medicine," he said. "The idea that every patient essentially presents with a story. 'Once upon a time I was well, and then this happened. And this is what happened to me.' And they're the main character in their story. And you have the privilege in medicine to be able to listen to that story and take it in. And a lot of times when people listen to stories, stories strip away a lot of the things that divide us."