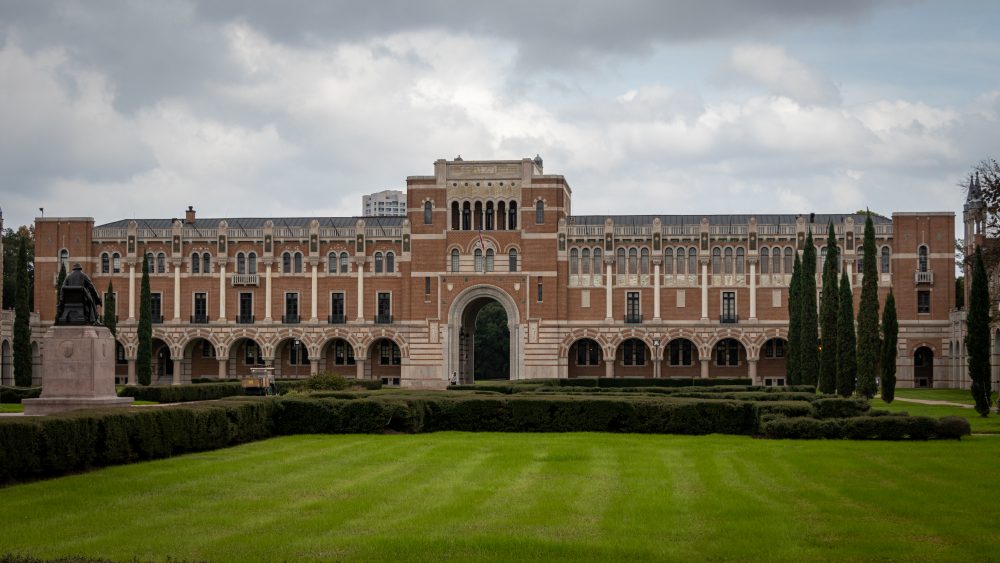 College admissions has been in the news a lot lately. Back in June, the U.S. Supreme Court ended affirmative action in college admissions, ruling that it was unconstitutional for colleges and universities to consider race when deciding who to admit.
Then, last month, a study found that some of the nation's most prestigious colleges in the country (maybe unwittingly in some cases) are giving significant preferential advantages to rich kids, even when they have the same SAT scores and academic qualifications as less-affluent students.
The study focused mostly on the Ivy Leagues – Harvard, Princeton, Yale, Columbia, Brown, Cornell, Dartmouth, and the University of Pennsylvania. But also Stanford, M.I.T., Duke, and the University of Chicago.
While Houston's Rice University was not included in the study, it is seen as a prestigious university. So, how does Rice prevent affluent students from receiving unfair advantages when applying to go there?
In the audio above, we ask Dr. Yvonne Romero Da Silva, the university's vice president for enrollment.