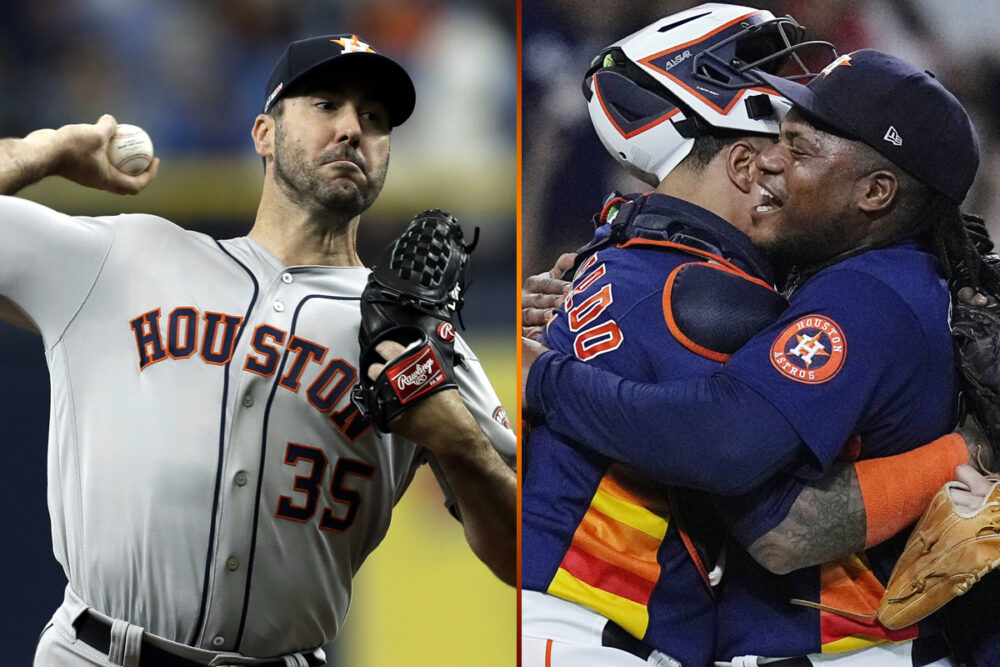 The Houston Astros are visiting the White House today to mark their 2022 World Series championship.
The ceremony comes after the Astros have won five of their last seven games, including Framber Valdez's no-hitter last Tuesday, the same day the team reacquired Justin Verlander.
So, things should be looking up, right?
Except, the 'Stros, who have been chasing the Texas Rangers pretty much all season, actually lost ground as the Rangers won their sixth straight game on Sunday, after making some moves of their own.
There was this understandably constructed narrative that the defending champion Astros would surge and never look back after "Valdez/Verlander Day." And it's not like they've played horribly. However, a split with the Yankees leaves them 2.5 games behind the Rangers in the American League West.
So, maybe we need to separate that narrative from reality just a little bit. In the audio above, we do just that with Jeff Balke, who co-hosts the Bleav in Astros podcast and writes for Houston Press.