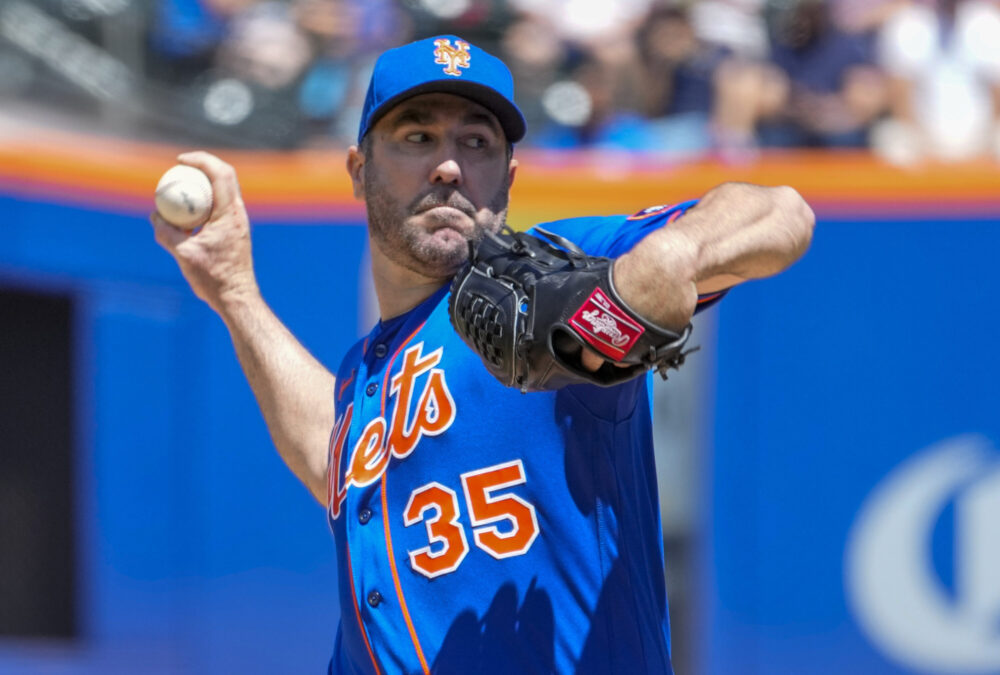 The Astros begin play today trailing the Texas Rangers by a game in the American League West. They also trail the Rangers in trade deadline deals, so far, as their northern rivals this weekend acquired starting pitchers Max Scherzer and Jordan Montgomery, along with reliever Chris Stratton.
On Friday, the Astros re-acquired reliever Kendal Graveman, but, since then, they've been quiet. And while the Rangers picked up a big-name starter in Scherzer, Houston General Manager Dana Brown said on Sunday the team is not in the market for a starter. But should they be?
Jesus Ortiz says they should. He's a former Astros beat writer for the Houston Chronicle and is the founder of Our Esquina. In the audio above, he tells Houston Matters host Craig Cohen that, since the Rangers have acquired Scherzer, perhaps what Brown said Sunday is no longer true.
"They need a front-line starter, in my opinion," Ortiz said. "Do they have the prospects [to trade] to get that starter? That remains to be seen."
With the Astros' track record of deep playoff runs and championships in recent years, Ortiz says the goal is always to win another World Series.
"And right now this rotation is not at a point where you'd feel comfortable winning a postseason series much less the World Series at this point, I think," he said.
So, could Houston go out and nab a big-name starter, like former-Astro Justin Verlander, since his current team, the New York Mets, continues to sell off expensive pieces like Scherzer?
"If the Mets decide that Verlander is available, they will have to take a significant portion of the salary just as they did with Scherzer," Ortiz said. "But there are other guys that they could pursue, but they do need to pick up a No. 1-, No. 2-type starter if they're trying to win the World Series, which I guarantee Dana Brown is trying to win the World Series. And [Astros owner] Jim Crane is trying to win the World Series."
Meanwhile, the Astros' only move so far — re-acquiring Gravemen — makes a lot of sense to Ortiz.
"They over-taxed their bullpen because they've had so many injuries to the starting rotation," he said. "So, they needed that arm badly."
The Astros have until Tuesday at 5 p.m. CT to make any further trades to bolster their team for another potential playoff run.