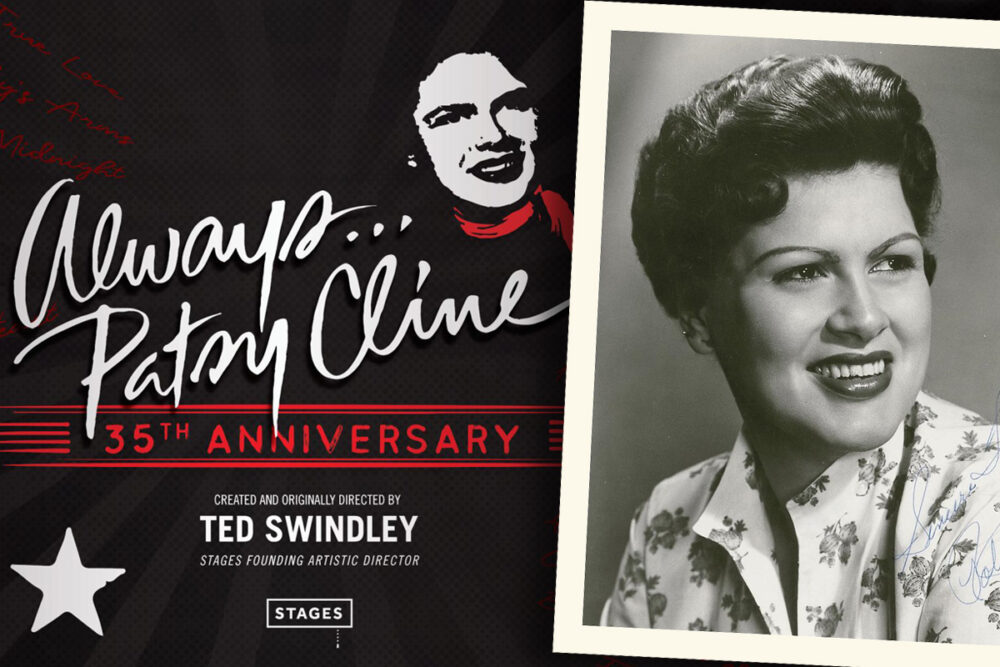 In 1961, Patsy Cline was playing a show at a Houston honky tonk. Before the gig, a fan named Louise Seger struck up a conversation with the country singer. The two hit it off and began exchanging letters for the next couple years until the country music legend's untimely death in a plane crash at the age of 30.
The friendship and letters exchanged between Cline and Seger are the basis of a musical called Always…Patsy Cline, which debuted in 1988 at Stages Houston and was written by the organization's founding artistic director Ted Swindley. And the show is back on stage there for the eighth time and recently kicked off Stages' 45th season.
Kenn McLaughlin, the current artistic director at Stages and director of the show, told Houston Matters host Craig Cohen that Cline was known to write letters with her fans, but her connection with Seger became a deeper friendship. He says both women were ahead of their time in the 1960s. Seger was divorced and raising her kids as a single mother. And Cline was touring and rising as a star.
"They were in a space that didn't really respect or honor that," he said. "And they found in each other that bond that allowed them to kind of celebrate who they were together. And I think that's really one of the qualities I've always responded to in the play."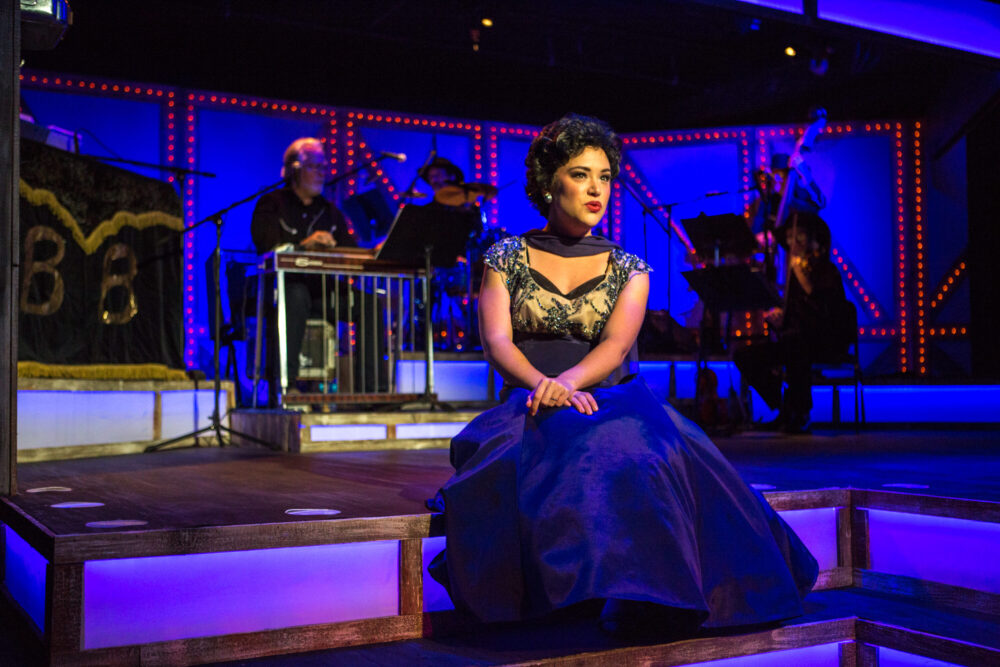 They show draws on the real letters exchanged between to the two women and ends with the reading of one such letter, which Cline concluded by saying she needed to get back to ironing some clothes.
"And the thought that one of the biggest stars in America was writing to a friend and saying, 'Oh I've got to get back to my ironing,' is such a human thing," McLaughlin said. "And it humanizes this celebrity — and now, in our age, this icon, this legend — and it reminds us there's humanity under all of this. There's the daily things that we do. And I think the letter is especially moving in that context of this just simple, intimate friendship."
That simple intimacy, coupled with Cline's music, gives the play something special, McLaughlin said. And audiences have repeatedly asked for it to be brought back.
"It has that magic ingredient that just draws you in — the friendship of the women, the incredible music of Patsy Cline, and in our space the intimacy of that storytelling," he said.
Cline left a legacy of hits like Walkin' After Midnight, Crazy, Sweet Dreams (Of You), and I Fall to Pieces. She's been immortalized in albums, biopics, and books. Her music's still played on the radio on classic country stations across America. And, each time this play is staged, it immortalizes a very human side of Cline and a particular connection she had to Houston.
McLaughlin said each time Stages has produced the play over the years, the people working on it have changed and therefore bring something different to the show.
"One of our patrons said to me, 'I've seen this play 15 times, and this is the first time I ever cried,' and that really, really moved me," McLaughlin said. "And she said, 'I'll be back a few more times.' So, the idea that it can be a new experience is exciting, and I think we thought about that as we put it togehter."
In the audio above, McLaughlin and Cohen discuss Cline and the show, which runs through Oct. 29.
And McLaughlin, who's in his 25th and final season with Stages, talks about the memories he'll take with him from a quarter of a century with the performing arts organization.