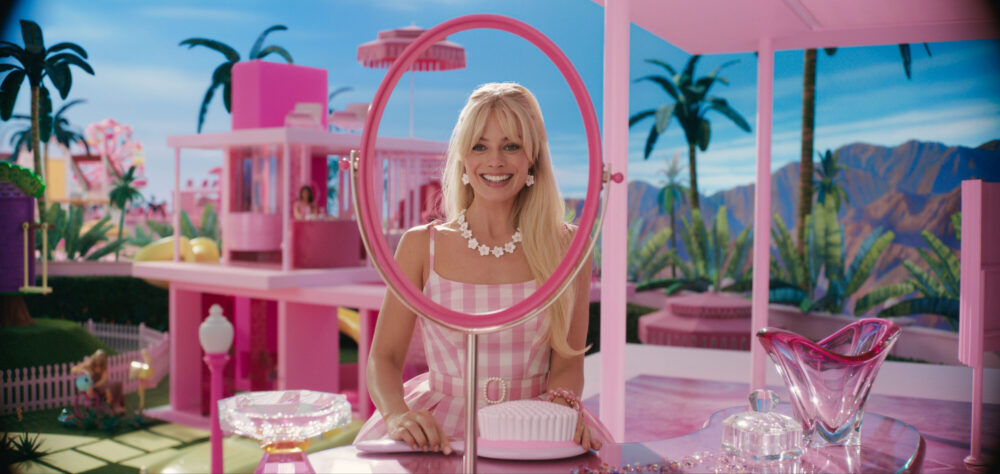 The real world and the world of Barbie dolls collide in Greta Gerwig's incredibly colorful (mostly pink) Barbie, based on the dolls first launched by Mattel in 1959.
As one Barbie (Margot Robbie) begins having something of an existential crisis, she and Ken (Ryan Gosling) venture into the real world and discover that the gender dynamics they are used to are quite different from their women-led society.
Barbie, the doll, has often been at the center of conversations about feminism and womanhood, with some striking critiques that are even discussed in the movie about her unrealistic figure and the body image issues that can conjure for women.
In this month's edition of The Bigger Picture, where Houston Matters explores social and cultural topics in film, we discuss how a film about children's toys dives into the heavy topics of feminism and patriarchy.
In the audio above, producer Joshua Zinn talks with Karen Fang, a film scholar and professor at the University of Houston, and Sara Broussard, Museum Director at the Houston Toy Museum.