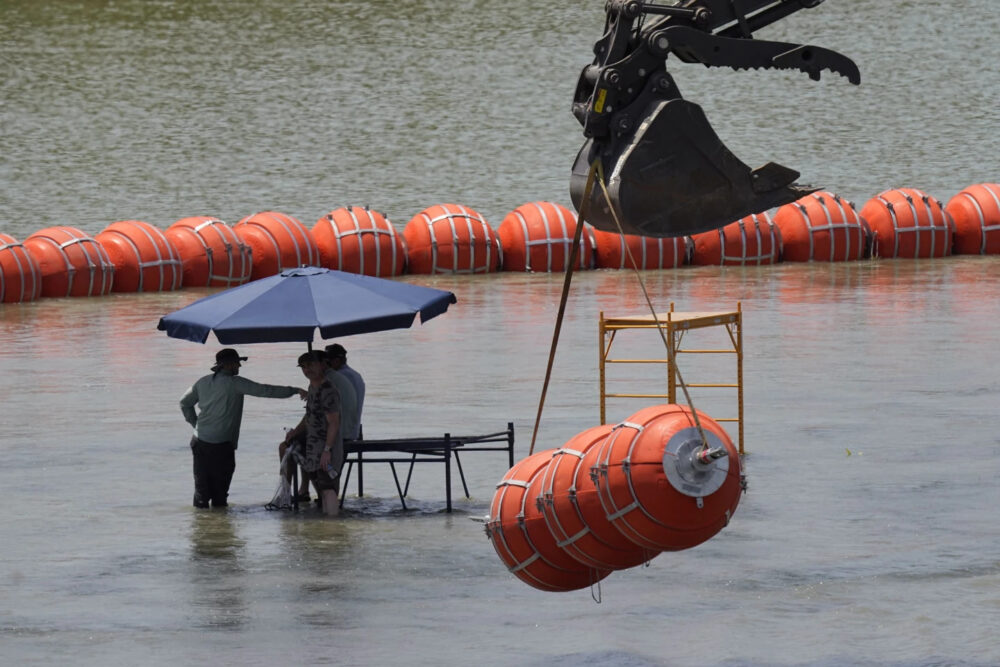 The standoff between Gov. Greg Abbott and the U.S. Department of Justice over inflatable buoys along a stretch of the Rio Grande is headed to court.
The DOJ is suing the governor and the state of Texas for Abbott's refusal to remove the buoys, which the Biden administration says is illegal. The governor doesn't see it that way. It's just the latest in a number of recent developments along the border.
In the audio above, we learn more from Ben Wermund, the Washington correspondent for the Houston Chronicle. He's been keeping tabs on the effect of Abbott's border tactics and the response in D.C.