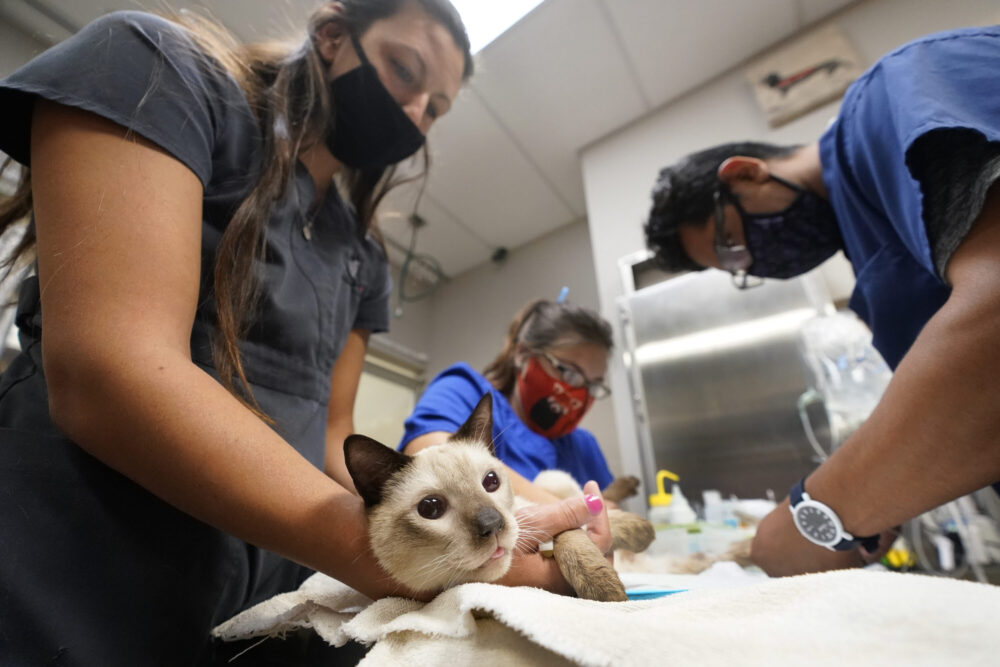 Each month, Houston Matters goes to the dogs...and cats, as we welcome your questions about the care and feeding of your canine and feline friends, for veterinarian Dr. Lori Teller from the Meyerland Animal Clinic and Texas A&M University. She's also Immediate Past President of the American Veterinary Medical Association.
In the audio above, we talk with Dr. Teller about what new pet owners should expect from their first visits with a veterinarian, from what happens on that initial visit, to how to prepare our pets for it.
Dr. Teller suggests taking them for rides in cars that don't always end up at the veterinarian's office. She also says many vets can schedule visits that are just fun for the animal and don't involve any vaccinations.
Dr. Teller also fields a variety of questions from listeners, including one about whether or not to serve their animal companion grain-free pet food.