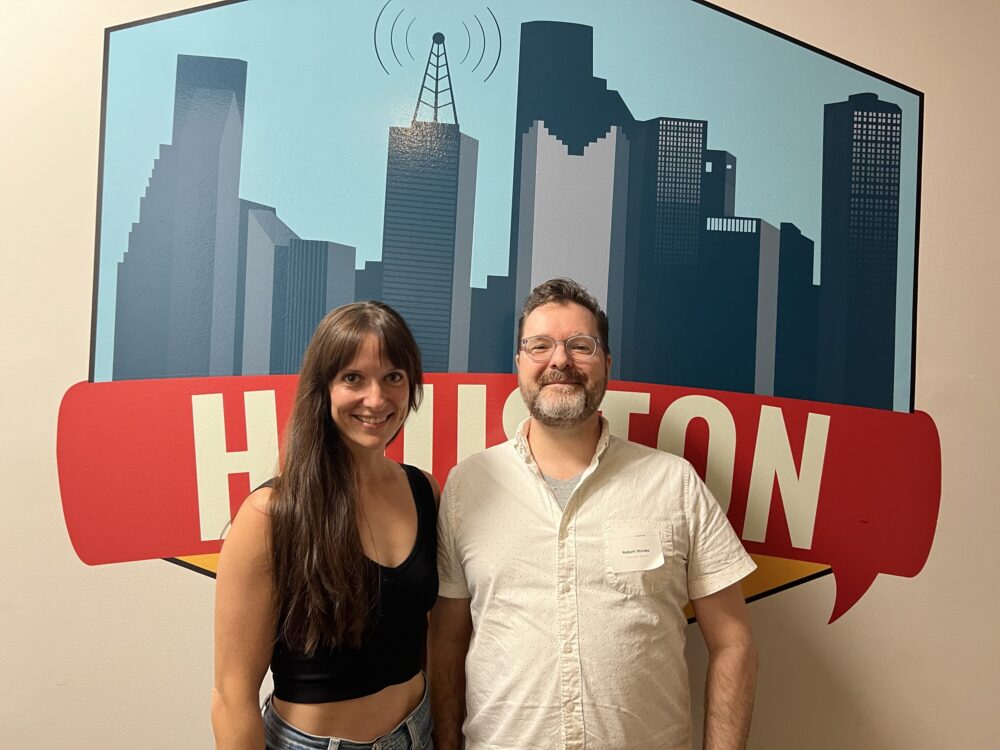 For Miller Outdoor Theatre's centennial season, the Houston Shakespeare Festival is presenting what may be William Shakespeare's darkest and lightest plays. One is The Tragedy of Macbeth, which is violent, bloody, and creepy. The other is Much Ado About Nothing, which is comic, goofy, and well...much ado about nothing!
Rob Shimko is director of the School of Theatre & Dance at the University of Houston and the executive director of the Houston Shakespeare Festival. In the audio above, he shares with us the "gothic" vision for the festival's production of Macbeth, and lauds the performances of actor Laura Frye, who portrays the ruthless and ambitious Lady Macbeth one night, and then Dogberry, a bumbling watchman, the next.
Frye offers a short, in-studio preview performance of her interpretation of Lady Macbeth. She tells us she's glad she's taking on the role now, rather than when she was younger when she might have engaged in too much surface villain-like moustache twirling.
Shimko also shares with us the one time he experienced the famous supposed curse of Macbeth (or as the work is called inside theaters by superstitious actors, "The Scottish Play").
The Houston Shakespeare Festival productions of Macbeth and Much Ado About Nothing are free at Miller Outdoor Theatre, starting July 27 and continuing through Aug. 5.