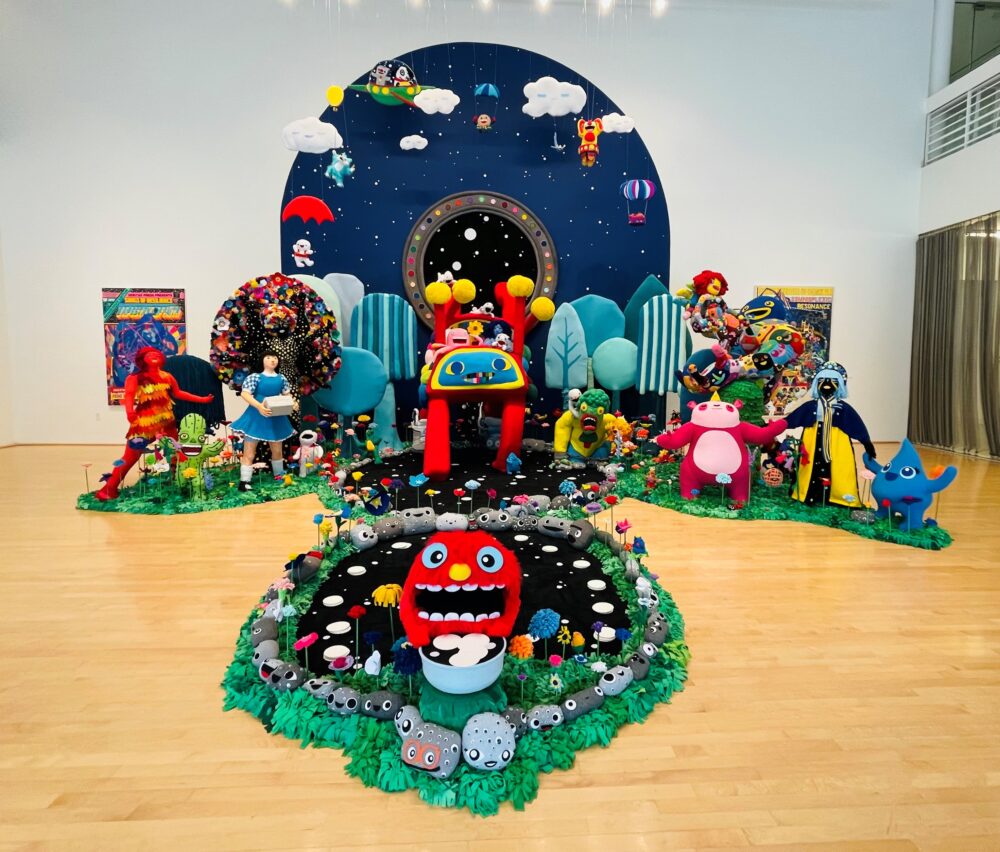 Houston-based multi-media artist JooYoung Choi has created a paracosm, or a detailed alternate universe, that she calls "The Cosmic Womb." It's a fantasy world populated by colorful characters, superheroes among them, who reflect positivity and inclusion.
The work is inspired by her life. She was adopted, and, at 21, found her birth father in South Korea.
An installation of Choi's work, called "Love and Wondervision," is currently on view at the Moody Center for the Arts at Rice University.
In the audio above, she meets Houston Matters producer Troy Schulze at the exhibition to talk about what inspires her work and what viewers can expect when they step inside the gallery.