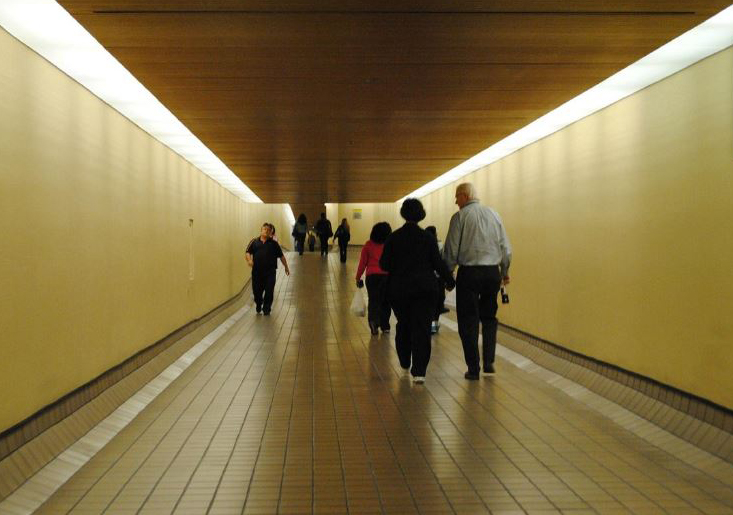 There's a lot to like about Houston's tunnel system – the series of underground corridors linking venues and major buildings in the downtown area. Within it are small shops, kiosks, and food options. It's great for office workers who don't want to venture out into Houston's extreme summer heat during the day. It's also helpful for folks attending some events at night. You can park in a garage and take a tunnel to the venue, or close to it.
But is the tunnel system also holding back downtown?
In the audio above, we discuss that with Kris Larson, CEO of Central Houston, an organization founded by downtown business leaders to promote the health and growth of the downtown area.