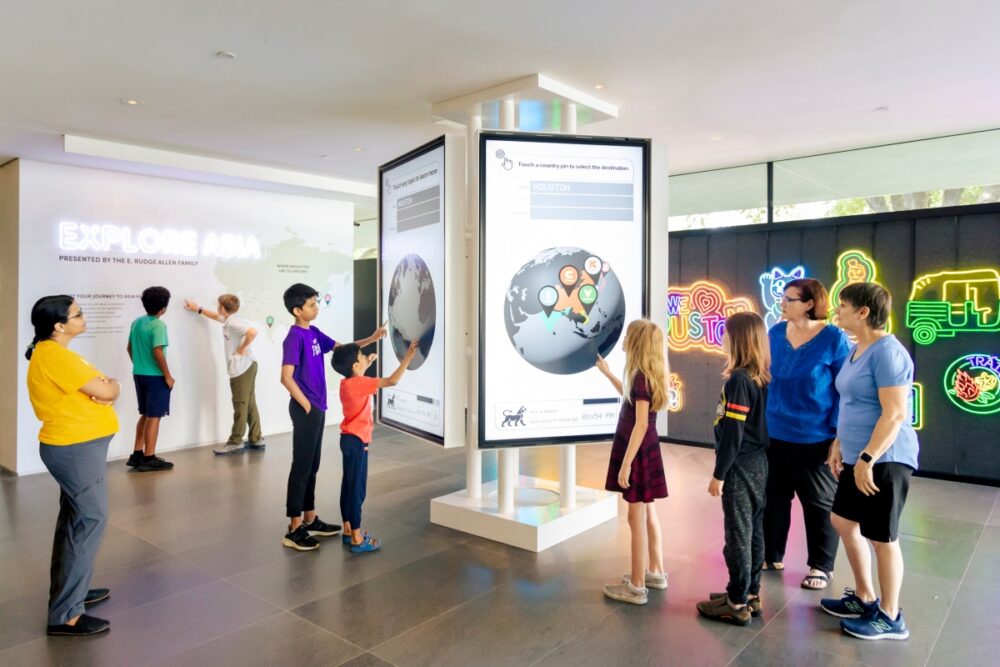 Asia Society Texas has long had the mission of celebrating the diverse cultures of Asia and educating the community about them. But, until now, you pretty much had to be going to the organization's facility for an event or program at a specific day and time.
So, naturally, a desire grew in the organization to develop features that could be experienced anytime by people who just happened to pass through – like they do at many of the other attractions in Houston's Museum District.
So, the desire was there. But then the pandemic (when no one could go anywhere) spawned racism and hate against Asians around the world. And suddenly the need was there too to further educate the world about Asian people and their culture, according to Bonna Kol, Asia Society's president.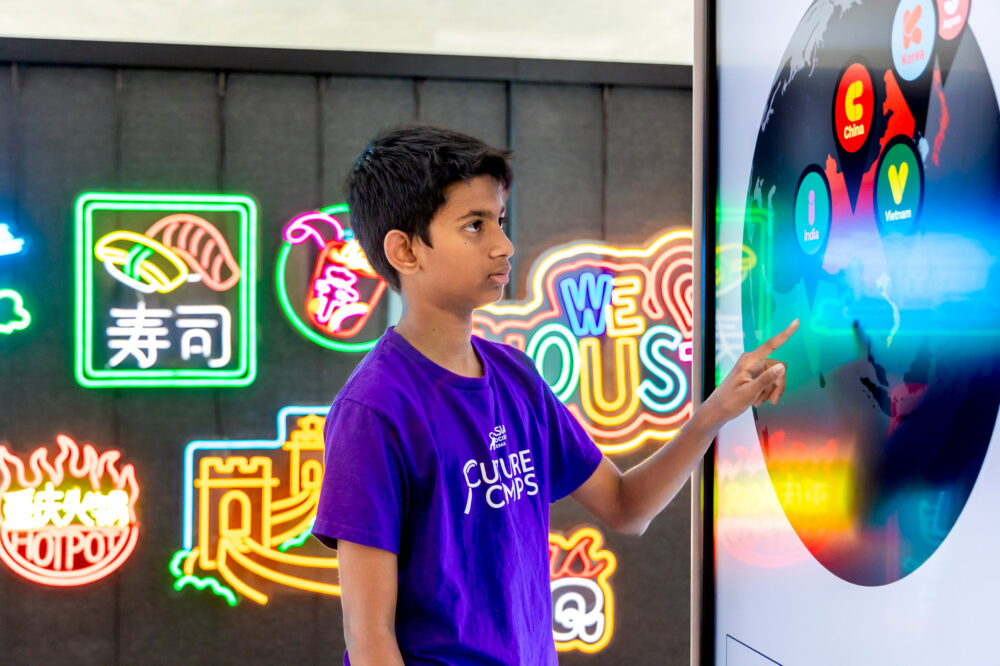 What emerged was Explore Asia. It's a collection of interactive, multimedia exhibits throughout Asia Society's sleek facility on Southmore Boulevard that highlight the cultures of five Asian countries with significant populations in Greater Houston: China, India, Japan, South Korea, and Vietnam.
And it all directs visitors how to then go and experience elements of those cultures here in the city. For example, see some food on one of the displays you want to try? A QR code shows you a restaurant where you can get it.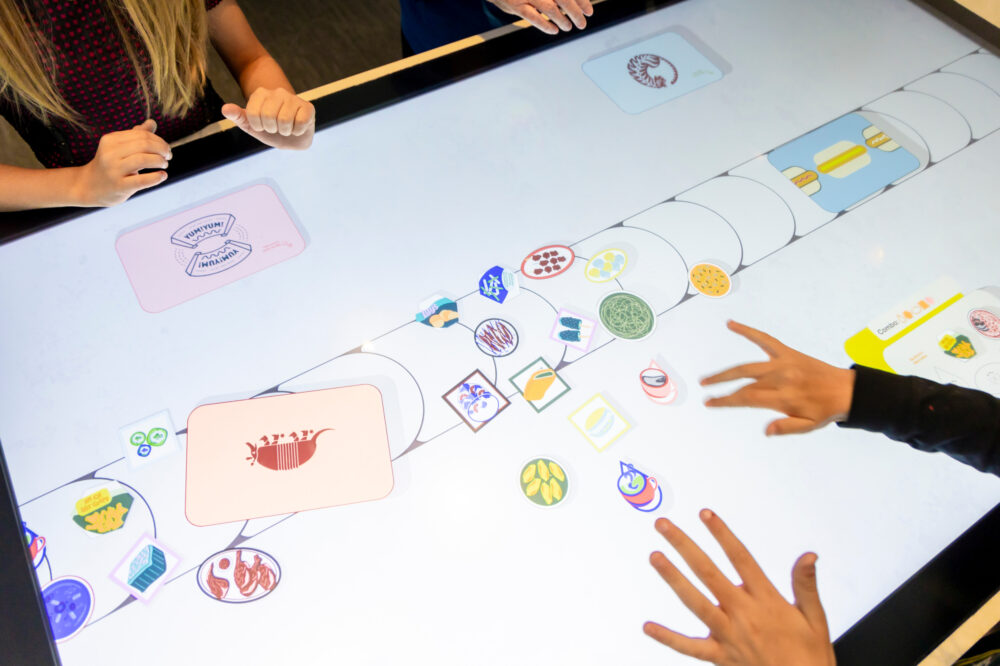 There are also kiosks with holograms and push-button lessons on how to say words like "Houston" and "Texas" in Japanese. There's an interactive music experience for visitors to try on stage in the center's theater. And there's a virtual bullet train that takes riders from one country to the next.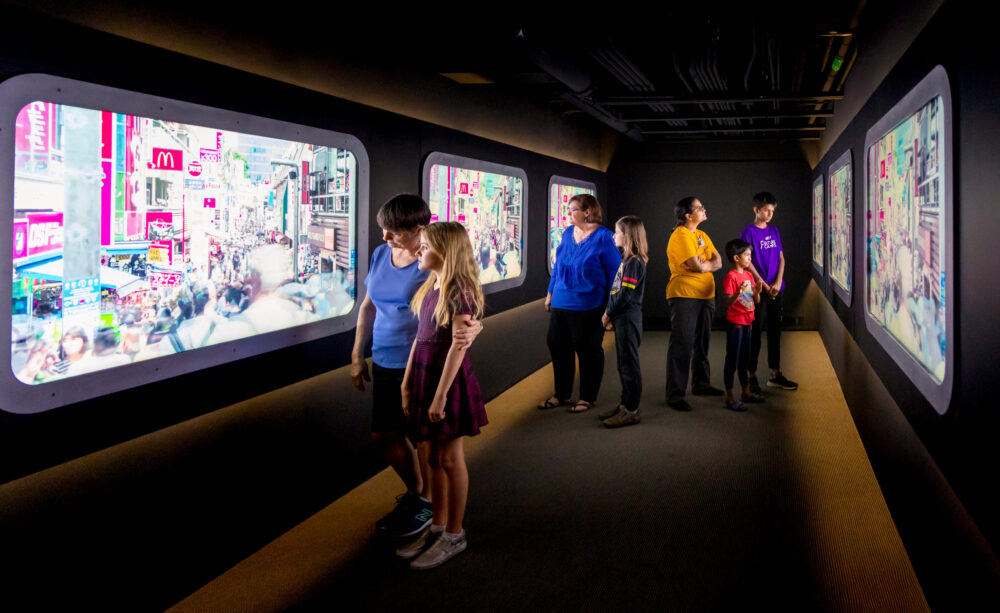 In the audio above, Houston Matters producer Michael Hagerty takes a look around the exhibits with Kol, Jennifer Kapral, director of education and outreach, and Chris Dunn, senior marketing and communications manager. Kol tells him that Explore Asia's highly interactive nature is a product of talking to educators about what would appeal to young people.
Explore Asia holds it grand opening this weekend, with free admission Friday, Saturday, and Sunday.