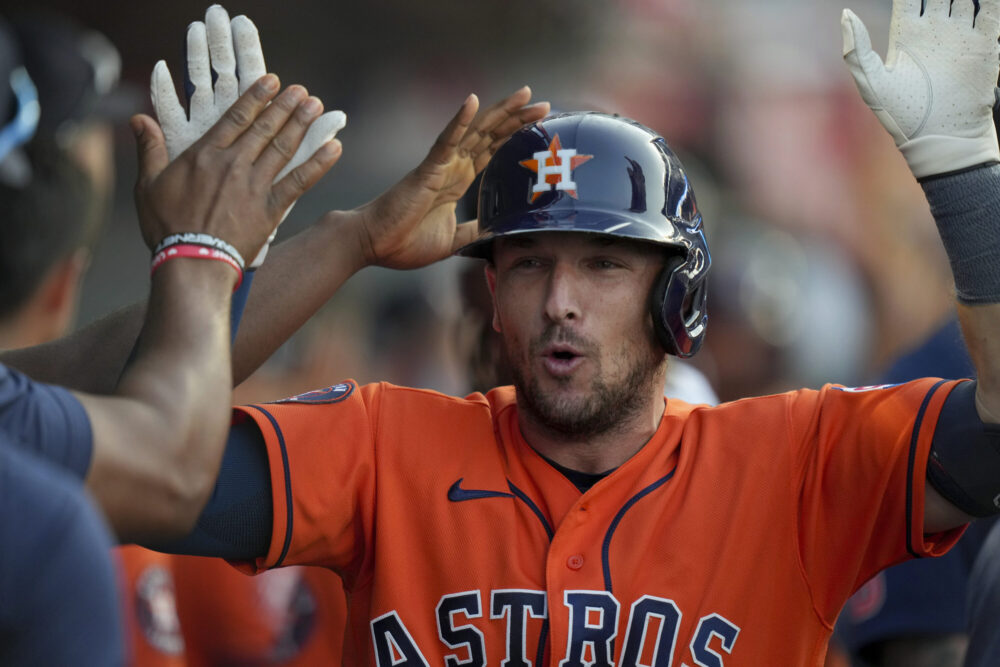 The Houston Astros won two of three from the Angels in Anaheim over the weekend. The bad news? The Texas Rangers swept the Cleveland Guardians. So, the Rangers extended their lead over the Astros to three games in the National League West.
In the audio above, we talk with Jeff Balke of the Bleav in Astros podcast about what the next ten days may offer for the Astros and Rangers, who face one another a week from now.
Also: coming out of the break, there's been some fascinating information about TV ratings and attendance in baseball this year.
First – the All-Star Game itself saw record-low ratings overall, but upticks in younger demographics. Meantime, attendance at ballparks is up more than 8 percent so far this season, and minutes watched on MLB.TV is up 9 percent over last year. Local TV ratings for the U.S.-based teams is up 3 percent over last year. And an MLB survey finds most people 18-34 say they are more likely to watch Major League Baseball on TV or in person now due to this season's rules changes.
We discuss what factors may help explain the increase in attendance and ratings for everything but the All Star Game (which not everyone could see, despite it being on free over-the-air TV).