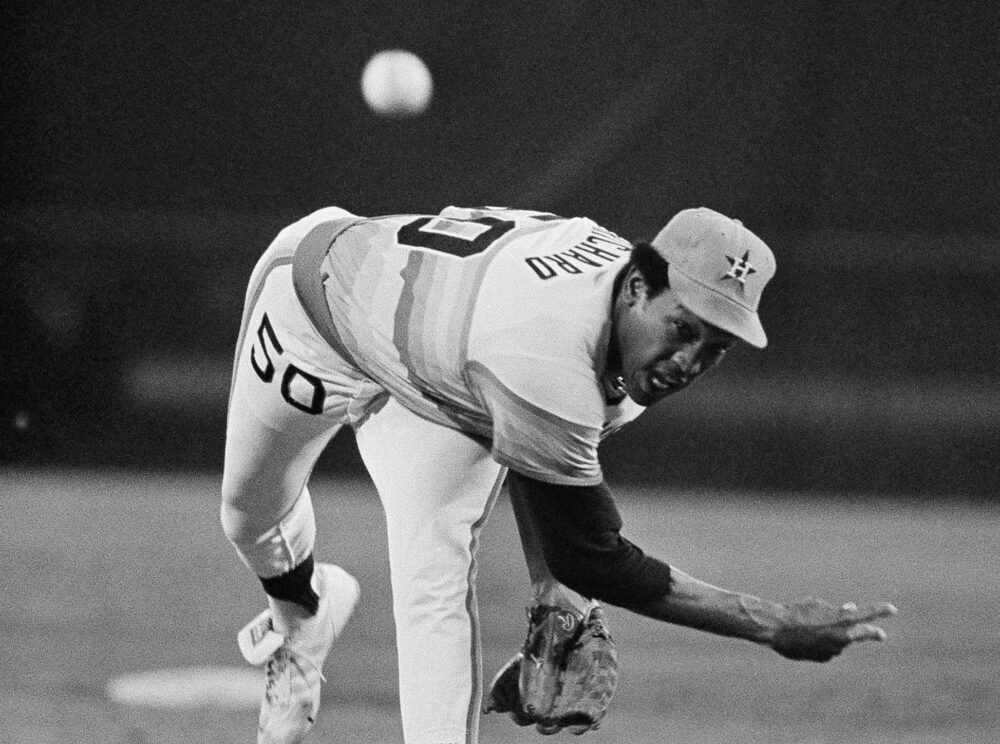 Last night was Major League Baseball's All-Star Game. The Houston Astros had three players named to the team, but only Kyle Tucker actually participated in the American League's 3-2 loss to the National League in Seattle.
More than 40 years ago, in 1980, one of the players that represented them in the All-Star Game was pitcher J.R. Richard. He was a mainstay in the Astros' rotation throughout the 1970s, one of the dominant pitchers of his era, who saw it all vanish when he suffered a stroke at the age of 30.
The descent was sharp – filled with aborted comeback attempts, continued health challenges, divorce, depression, economic woes and – for a time – homelessness. But Richard's story is also one of redemption. Faith and a new love helped him turn his life around.
Back in 2015, Richard talked about his journey of redemption and his memoir, Still Throwing Heat: Strikeouts, the Streets, and a Second Chance with Houston Matters host Craig Cohen. Richard passed away in 2021.