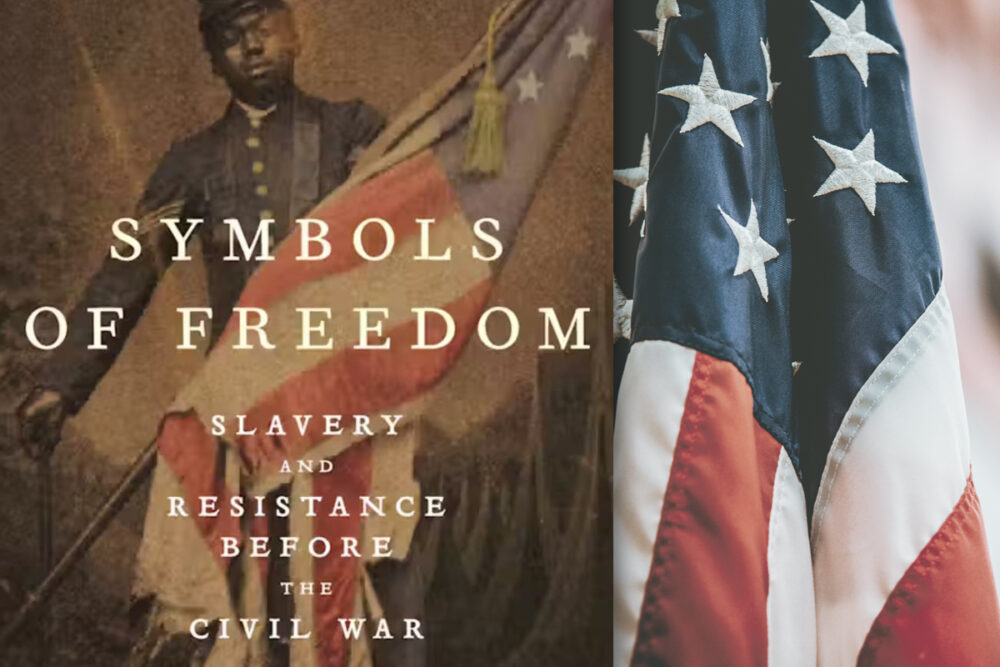 With Independence Day coming and all the trappings of July 4th-related festivities in full swing and continuing over the next two days (including the hot dogs and concerts and flag-waving and fireworks), it's always important to remember what it is we're celebrating.
In his new book Symbols of Freedom: Slavery and Resistance Before the Civil War, University of Houston history professor Matt Clavin describes how enslaved Americans and abolitionist movements adopted symbols like the American flag — and the Independence Day holiday itself — in order to demonstrate the hypocrisy of celebrating freedom when so many Americans so clearly were not free.
In the audio above, Clavin shares examples with Houston Matters host Craig Cohen. The two also discuss how Independence Day and Juneteenth are perceived and celebrated today, and what we might be able to draw from the lessons of the past to help some embrace the value and importance of both holidays.