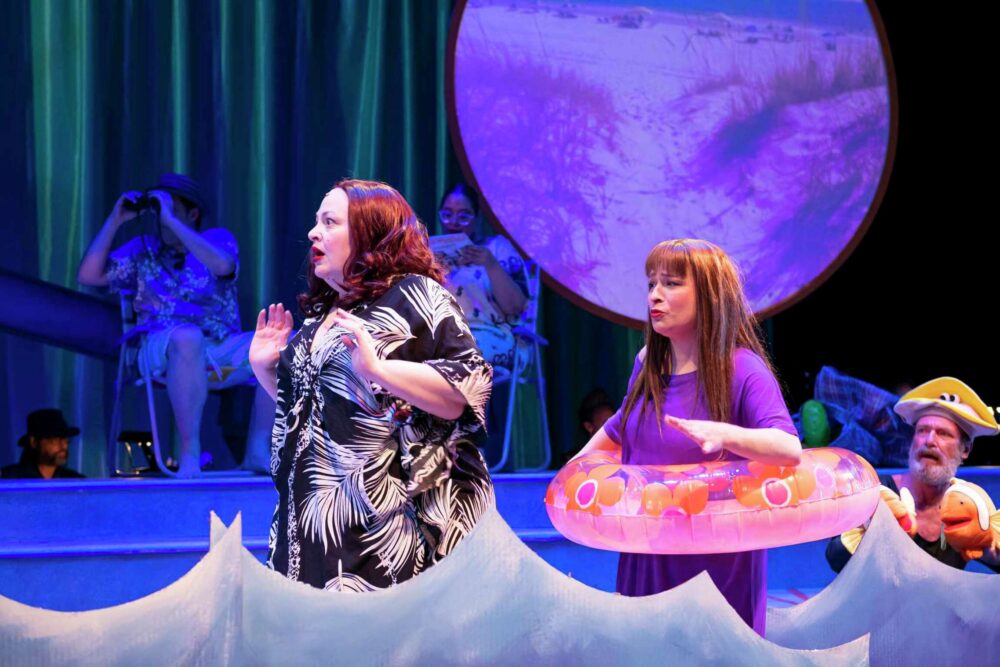 In 1993, Houstonian Jason Nodler and a group of friends got together to put on Nodler's rock musical In the Under Thunderloo, in a punk club on the East Side. That core group of artists, which included Tamarie Cooper, later formed an alternative theater troupe called Infernal Bridegroom Productions. In 1996, Houston Matters' own Troy Schulze joined them! Around that same time, Jim Parsons (The Big Bang Theory; Young Sheldon) was also part of the company.
Infernal Bridegroom produced classic avant-garde plays by writers like Samuel Beckett, Eugene Ionesco, and Bertolt Brecht, along with commissioned and original works.
Thirty years later, the company now known as Catastrophic Theatre is still going strong. In the audio above, we reminisce with co-artistic directors Jason Nodler and Tamarie Cooper.