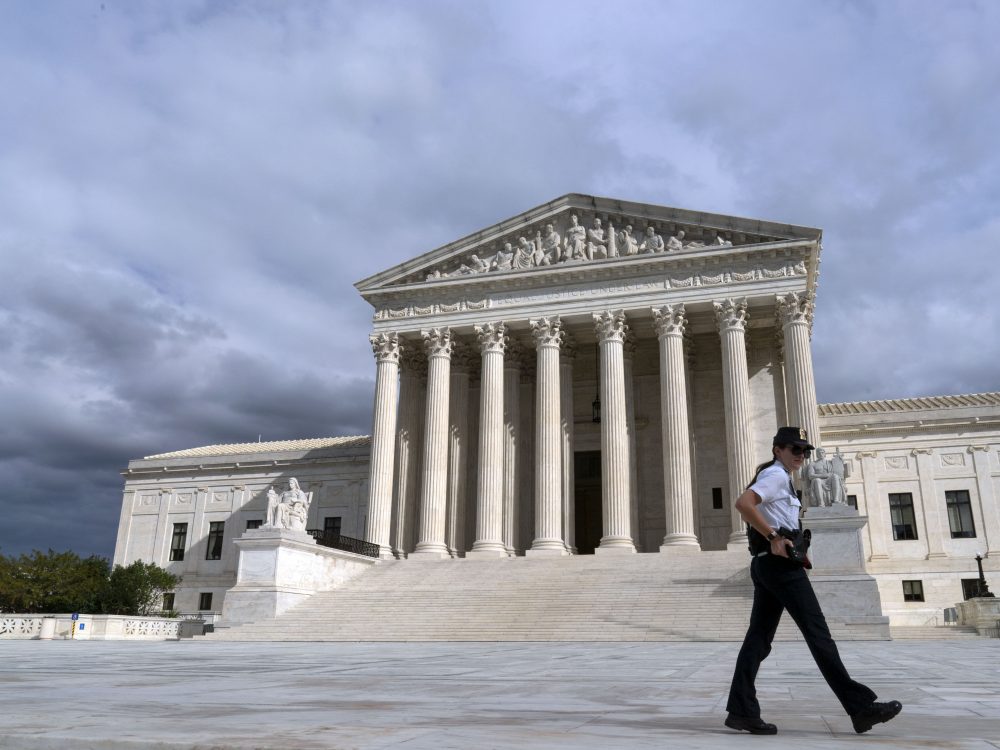 On Friday, the U.S. Supreme Court in an 8-1 decision rejected a challenge from the states of Texas and Louisiana to the Biden administration's guidelines for whom immigration officials can target for arrest and deportation. The High Court concluded the states lacked standing to bring the case in the first place.
To talk about that and a number of high-profile decisions the Supreme Court is expected to release this week, Houston Matters host Craig Cohen spoke with Charles "Rocky" Rhodes, professor of law at South Texas College of Law Houston.
In the audio above, they discuss why the court concluded Texas and Louisiana lacked standing in United States v. Texas, what the state of Texas was trying to argue about the Biden administration's policy, and whether the court indicated whether future challenges to such administration policies can be made by states.
Then, Rhodes runs down seven major cases, among ten remaining, that the Supreme Court will likely release its decisions on throughout this week before wrapping its term.