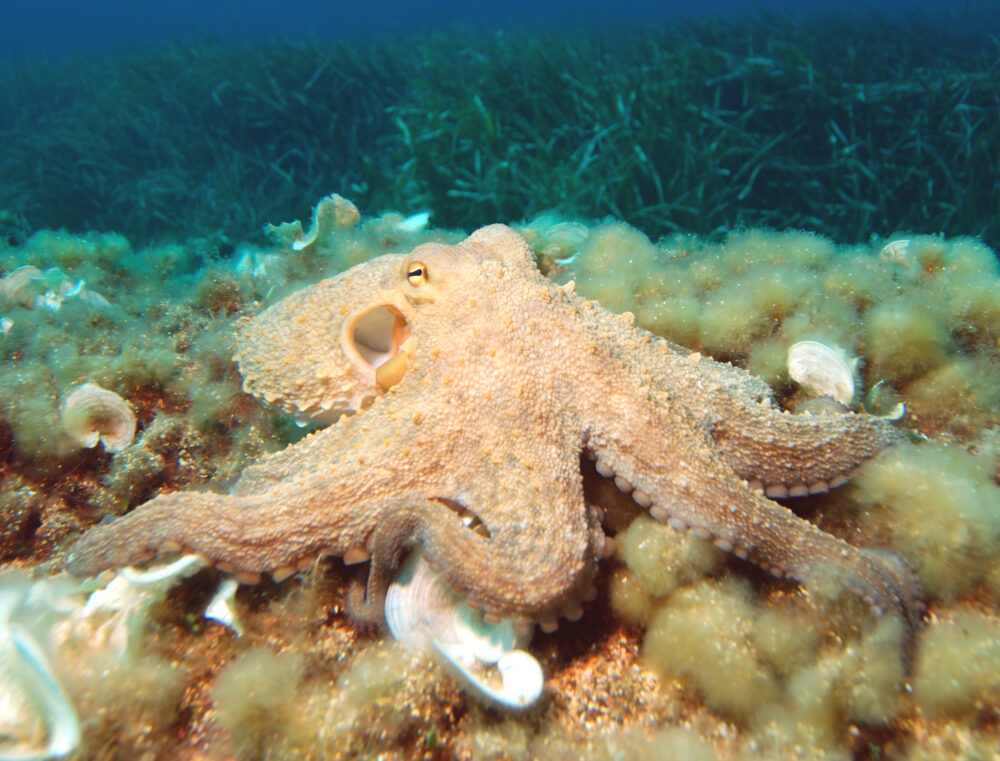 For more than a decade, the public radio program Science Friday has hosted Cephalopod Week, partnering with a handful of museums, aquariums, science centers, and public radio stations across the country to teach Americans about octopi and squid – and to highlight the people who study them.
Well, that week has rolled around again, and this time, Houston Public Media is taking part, along with Space Center Houston!
On Saturday, June 24 at 6:30 p.m. at the museum's Space Center Theater, Science Friday's John Dankosky will talk with oceanographer and astronaut Megan McArthur and biologist Diana Li about parallels between astronauts in space, and squid in the ocean.
In the audio above, we get a head start, ahead of Science Friday's efforts, to learn a little more about cephalopods from Nikki Mason, senior biologist at Moody Gardens in Galveston. She tells us all about those octopi and squid, but also cuttlefish and nautilus.