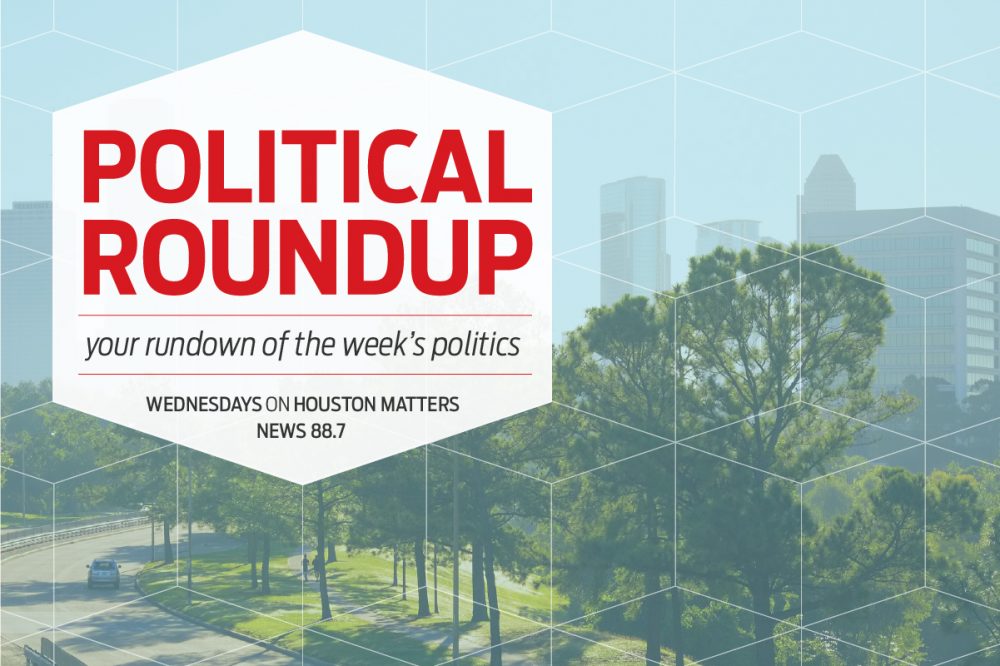 From Senate rules for Ken Paxton's impeachment trial to a new House select committee that may take up vouchers, to candidates dropping in and out of some key local races, there's a lot to contemplate in the world of politics. Each Wednesday, we seek context and clarity during our weekly political roundup on Houston Matters.
In the audio above, we discuss developments in local, state, and national politics Party Politics co-host Brandon Rottinghaus, and his fellow University of Houston political analyst Nancy Sims.
A major theme of the topics discussed is protracted political infighting among Republicans in Austin:
The Texas Senate is scheduled to reconvene Wednesday, and may continue discussion about the rules under which suspended and impeached Attorney General Ken Paxton's trial will occur. Lawmakers heard from a seven member committee about it Tuesday, but no action was taken. One Senator in a very awkward position decided not to recuse herself – Senator Angela Paxton is married to the suspended and impeached Attorney General.
Meanwhile, the Texas Senate this week passed what Lieutenant Governor Dan Patrick characterizes as "the largest property tax cut in the history of the world," but it means nothing since the Texas House gaveled out of session, and the two houses remain locked in a protracted standstill over property tax bills.
In the Texas House, Speaker Dade Phelan has announced a new House select committee on education, which may have a role in an upcoming special session considering school vouchers. At least, that's the hope and expectation of supporters of vouchers.
And the Governor has vetoed a lot of bills this year, including a number brought by State Senator Paul Bettencourt. As Rottinghaus and Sims tell us, all of these developments connect to a growing feud between different factions within the state Republican party.
Rottinghaus, Sims, and Houston Matters host Craig Cohen also discuss developments in Houston, including former City Councilmember Amanda Edwards deciding to bow out of the mayor's race and run instead for Congress — specifically, Congresswoman Sheila Jackson Lee's seat. And they talk about Houston City Councilmember Michael Kubosh dropping out of the Houston Controller's race, citing health concerns.
Finally, they discuss how in Washington, attention has been focused this week on the President's son Hunter accepting a plea deal, primarily over taxes.