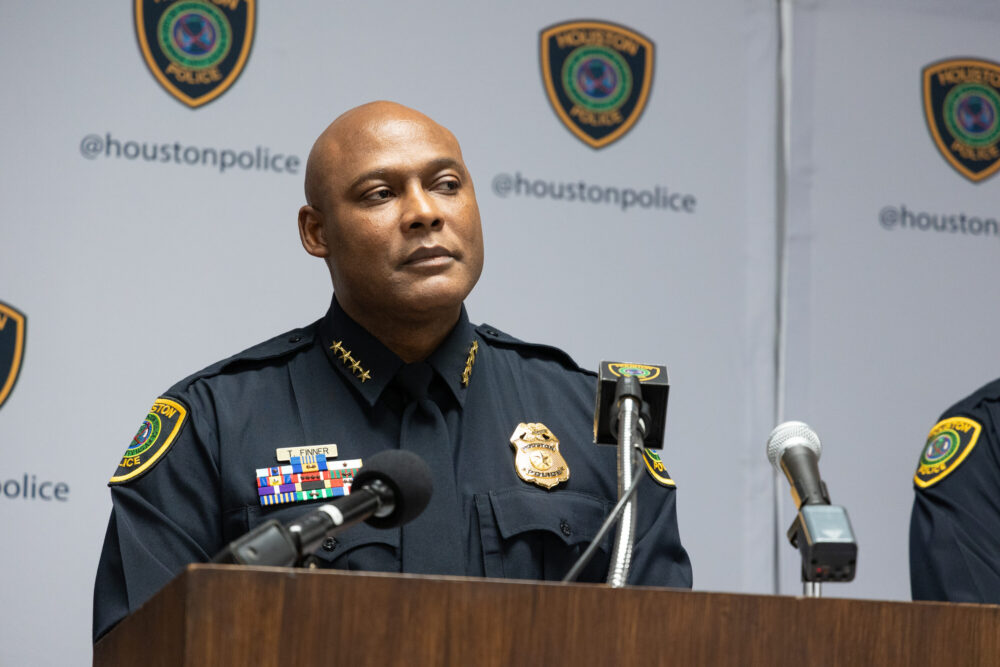 Houston, like any large city, experiences a variety of crimes, from incidents of petty theft and harassment to physical assaults and murders. The Houston Police Department, like other area law enforcement agencies, aims to investigate when they occur, and ideally prevent them from happening in the first place.
In the audio above, we discuss some recent trends in crime and law enforcement in the city with Houston Police Chief Troy Finner.
Topics include a decrease in violent crime in the city and an increase in burglaries, including stolen cars. Listeners also ask Chief Finner about efforts to deter speeding and noise pollution, concerns over how drivers and cyclists relate to one another on public streets, and efforts to train officers to deal with people suffering from mental illness.
One listener asks "how [it's] acceptable that ALL HPD vehicles that are used to pull citizens over don't have dash cameras in their vehicles." Chief Finner explains that, no, it's not acceptable, but it's also something the police department can't afford right now.