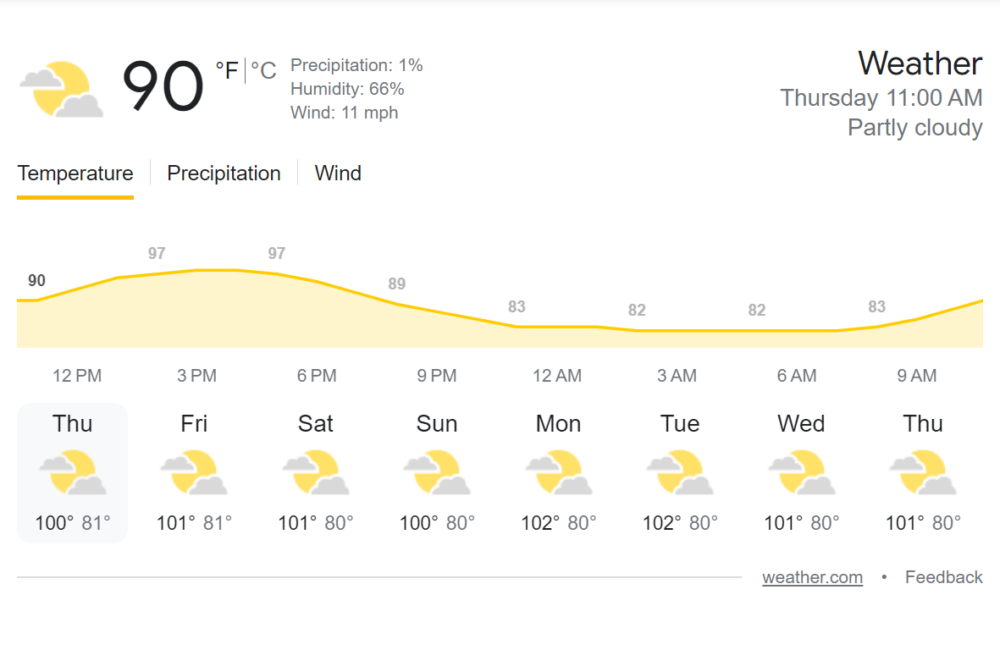 You don't need us to tell you – summer is here. We have heat advisories with high temperatures near or above 100 degrees, and plenty of humidity, too, of course. We can expect more hot, sunny days through the middle of next week.
That's bad news for people who work outside, and horrid for anyone without air-conditioned homes to go to.
In the audio above, News 88.7's Lucio Vasquez and Matt Harab discuss some steps being taken to help Houstonians navigate the next several days of extreme heat, including cooling centers established by the city of Houston, and electricity manager ERCOT's expectations as record peak demand is expected in the coming days.
Then, we talk with former Houston Chronicle reporter Dylan Baddour, now with Inside Climate News, where he covers the energy sector and environmental justice in Texas.
Back in 2016, he reported for the Chronicle on how early settlers in Houston adapted to a muddy, swampy climate, and how that helped develop Houston's reputation as hot, humid, and swampy. (A well-earned reputation, of course). We consider how that reputation influences perceptions about the Houston area today.